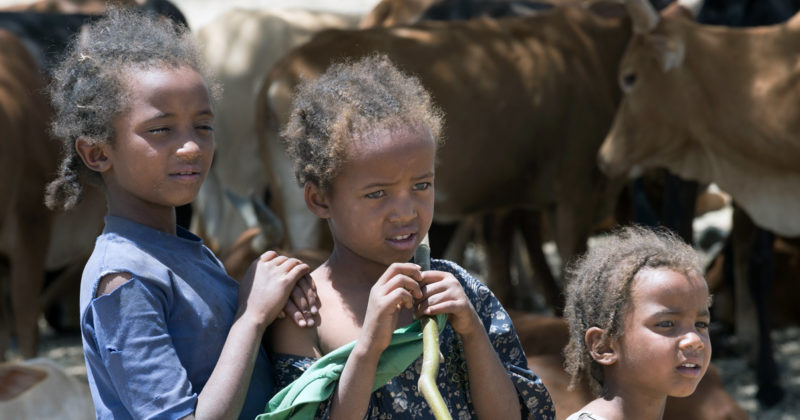 Geneva – Unitaid's Executive Board approved a plan to focus investments on childhood fever management to prevent deaths and address the overuse of antimalarial drugs and antibiotics that is fueling antimicrobial resistance.
Better fever management has the potential to save more children from dying from  malaria and other diseases.
Unitaid will initially fund activities in two key areas: new diagnostic tools to distinguish between bacterial and non-bacterial infections in low-income countries; and better tools to identify severe disease in primary health care. Both target healthcare facilities in low- and middle-income countries where children with fever most often seek care. Calls for funding proposals will be issued in due course.
Better childhood fever management requires new and improved diagnostic tools. Once malaria has been ruled out, misdiagnosis of fever is common. Children may receive the wrong treatment, sometimes leading to continued illness or death.
A wrong diagnosis can also result in misuse of antibiotics, which may increase resistance to the most commonly used antibiotic drugs. A recent study has shown that 69 percent of people who tested negative for malaria received antibiotics.
"There is an urgent need for new technologies to improve diagnosis of childhood fever in low-income countries and reduce the risk of antimicrobial resistance," said Celso Amorim, Unitaid's Board Chair. "The Board's decision reflects Unitaid's commitment to a more integrated approach to health, a key component of its five-year strategy and the Sustainable Development Goals."
In 2016, an estimated 5.6 million children died before their fifth birthday. Pneumonia, diarrhea and malaria remain the leading causes of death in children, and malnutrition is associated with 45 percent of under-five deaths.
Fever, the main symptom of malaria, has many different causes, and many children who have fever also present other non-specific symptoms such as coughing, a sign of pneumonia, and diarrhea.
More than 75 percent of children seeking care at healthcare facilities and in the community have fever, according to estimates. But only a fraction of them require a specific treatment that includes an antibiotic or antimalarial drug. However, many children are unnecessarily put on treatment, increasing the risk of resistance and causing drugs to go to waste.
"We hope that new diagnostic tests will help us to better identify children needing antibiotics and antimalarials," said Lelio Marmora, Unitaid's Executive Director. "Investing in childhood fever management is a highly promising area which will fight drug resistance, boost the malaria response and ultimately save children's lives."
New  tests are in the pipeline to identify bacterial infections in low- and middle-income countries, and some tests are already in late-stage development. However, evidence on their potential use and impact in low- and middle-income settings is lacking. If these tests are found to be highly effective and reliable, they will address a critical unmet need.
The board therefore adopted a resolution supporting the development of better tools for childhood fever management.
The decision to invest in childhood fever management will contribute to goals set out in the WHO Global Technical Strategy for Malaria 2016-2030, and the Global Strategy for Women's, Children's and Adolescents' Health.
View All News