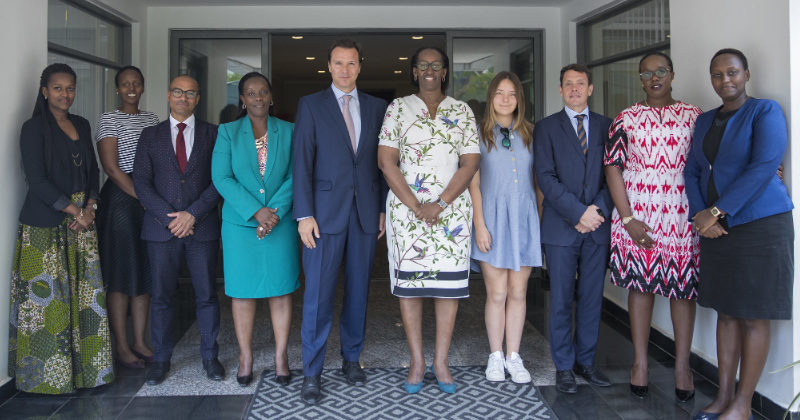 Kigali – The Ministry of Health of Rwanda, Unitaid and Clinton Health Access Initiative (CHAI) launched a project aimed at preventing cervical cancer in Rwanda at an event led by the Minister of Health Dr. Diane Gashumba.
"Rwanda is a leading early adopter of innovation. Unitaid is delighted to bring affordable and innovative solutions to prevent cervical cancer cases in Rwanda, empowering girls and women to lead healthy lives," Unitaid Executive Director Lelio Marmora said.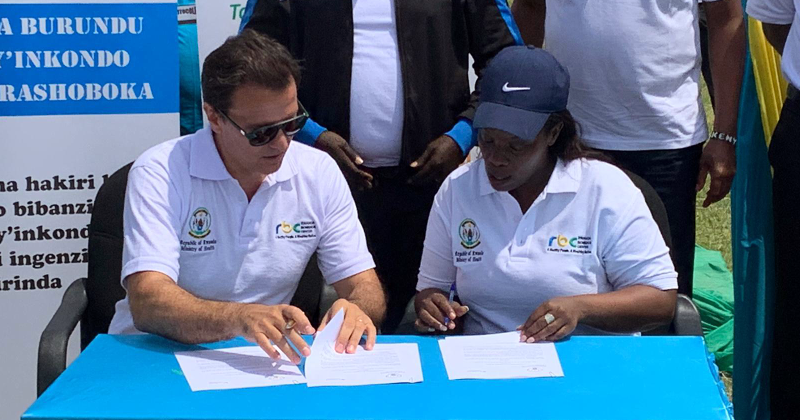 Unitaid recently signed a $33 million grant with CHAI to develop screen-and-treat solutions for preventing cervical cancer in low-resource settings for less than $1. Rwanda is among the first countries where these innovations are being implemented; the project complements Rwanda's human papillomavirus vaccination efforts that have reached 93% of girls aged 12 years old.
"Cervical cancer can be prevented if caught early. The Government of Rwanda is pleased to join forces with Unitaid in bringing affordable screen-and-treat innovations to girls and women in Rwanda," Dr. Gashumba said.
Unitaid and Rwanda's Ministry of Health further signed an agreement to collaborate on better and more affordable health solutions for the people of Rwanda and beyond. The memorandum of understanding positioned Rwanda as a "champion of innovation acceleration in health" and provides a framework for the country to continue to increase access to affordable and effective health innovations that tackle the most pressing public health problems.
The visit to Rwanda also included a meeting with H.E. Mrs. Jeannette Kagame, First Lady of Rwanda and Chairperson of the Imbuto Foundation, where fruitful discussions were held about future collaboration.
Unitaid grants are directly supporting Rwanda's health landscape through projects inside the country, and indirectly, through many other investments that develop health innovations and create the conditions for them to be widely introduced.
Examples:
For more examples please refer to the following URL: Rwanda impact note
---
For more information: Priyamvada CHUGH, chughp@unitaid.who.int
View All News