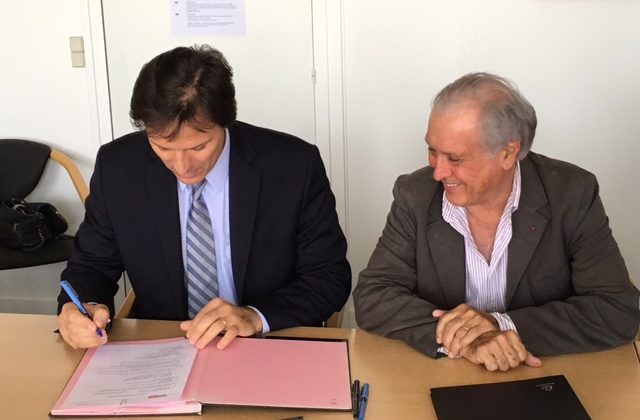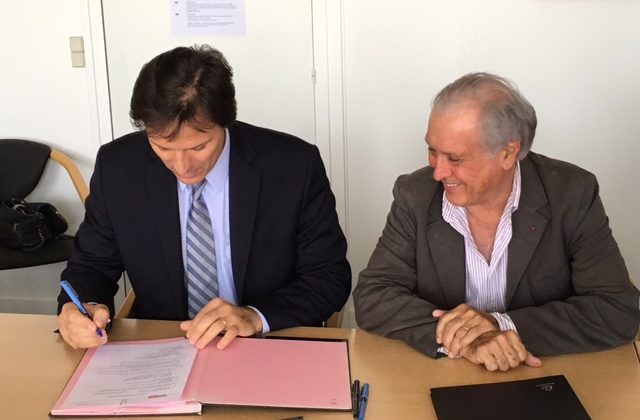 Unitaid has committed up to US $2.45 million to support a trial of the new-generation anti-HIV drug dolutegravir as a first-line treatment for HIV in low-income settings.
The trial, which will take place in Cameroon, aims to gather evidence on the potential benefits of dolutegravir in a low-income setting.
The NAMSAL trial – sponsored and co-funded by ANRS "France REcherche Nord & Sud Sida-hiv Hepatites" and implemented by the Institut Bouisson Bertrand (IBB) and the Institut de Recherche pour le Développement (IRD) – aims to determine the potential clinical and economic benefits of a dolutegravir-based regimen in an African setting, representative of real-world conditions with constrained resources.
Dolutegravir is an antiretroviral medicine – a drug that prevents HIV from replicating in a patient's body. To reach the 90-90-90 targets set by UNAIDS in 2014, some 22 million more people need access to life-long antiretroviral therapy with simpler, less expensive and more robust treatment options.
The UNAIDS targets call, by 2020, for 90 per cent of all people living with HIV to know their HIV status; 90 per cent of all people diagnosed with HIV infection to receive sustained antiretroviral therapy and 90 per cent of all people on antiretroviral therapy to have viral suppression.
Dolutegravir-based regimens are recommended as a first-line HIV treatment option in high-income countries. The drug is safe, effective and more tolerable to patients. The dolutegravir regimen may be available as a single pill to be taken once a day. In addition, the relatively low manufacturing cost makes dolutegravir an affordable alternative to other antiretrovirals such as efavirenz.
However, more evidence is needed to inform use of dolutegravir-based regimens in real-world conditions. The drug has yet to be tested in resource-constrained settings where viral load monitoring is limited, where HIV often affects pregnant women or where people are co-infected with tuberculosis, for example.
Unitaid will purchase study drugs for the duration of the 48-week NAMSAL trial, and for up to three years for post-trial access. Unitaid will also support two studies nested within the trial, which are expected to complement its efficacy and safety assessments.
"We see this initiative as key to accelerate the availability of simpler and better HIV treatment in low and middle-income countries – in particular addressing gaps in our understanding of how dolutegravir should be used in low-income settings," said Lelio Marmora, Executive Director of Unitaid , who attended a signing ceremony at the ANRS office in Paris. Professor Jean François Delfraissy of ANRS said he was "very happy to start his new chapter of collaboration with Unitaid," citing the OPP-ERA project as an example of a previous successful partnership.
HIV projects make up the majority of Unitaid's grant portfolio. Unitaid is also supporting initiatives to improve market conditions for dolutegravir, including voluntary licences, support for development of fixed-dose combinations, and ways to decrease the price, such as addressing potential barriers for future scale-up in resource-limited settings.
View All News