Why we evaluate
External evaluations are an essential component of our approach to grant management and monitoring, transparency and accountability, and communicating impact and learning.
External evaluations are one of several approaches that we apply to ensure effective grant performance to deliver global health impact.  Other approaches include regular internal monitoring, external audits, partner engagement, and external verifications.   External evaluations provide us with an independent assessment of the results delivered through our grants, input for course correction and a consolidation of lessons learned and recommendations to inform future investments.
How we approach evaluation
Unitaid requires at least one evaluation over the course of each grant. We typically commission external end-of-grant evaluations within 12 months before or after grant closure.  Mid-term evaluations are optional and may be substituted with other available assurance mechanisms.
External evaluations are contracted, funded and managed by Unitaid.  We select evaluators through an open, competitive procurement process that follows best practice, with clear terms of reference outlining required experience and expertise.  To promote efficient use of resources, we prioritize selection of evaluators with a presence in the region/countries of implementation and ensure evaluators make use of existing data, research and findings of previously completed evaluations.
Our evaluation framework
Our approach to evaluation is guided by our evaluation framework. This framework is based on the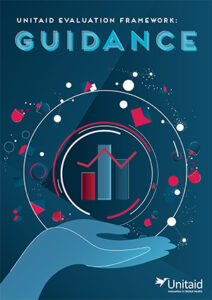 internationally accepted evaluation framework of the Organisation for Economic Co-operation and Development (OECD) Development Assistance Committee (DAC), including its principles and criteria for grant evaluations.
The evaluation framework is further aligned with our strategy.
We use this framework as the basis to develop the terms of reference that outlines the purpose and scope of work for a specific evaluation.  Evaluation questions are prioritized and tailored according to the focus of the project or group of projects under evaluation and the information needs.  Appropriate data sources and methods are then defined to respond to each evaluation question.
Unitaid's evaluation framework and additional guidance for implementers and evaluators is available here.
How we share and use evaluation findings
We disseminate evaluation findings and learning widely among our stakeholders and partners.  Final reports are posted on our website (see below).
The results of end-of-grant evaluations are used to inform annual reporting on our strategic key performance indicators (KPIs) and to help estimate our impact.  Evaluation recommendations are used to support the ongoing performance management of our active portfolio and to inform the design of future investments.
Our evaluations:
Ongoing evaluations:
Evaluation of Unitaid's portfolio of COVID-19 Investments
External review of Unitaid's 2017-2021 strategy
End-of-grant evaluation of Medicine Patent Pool (MPP) 2016-2020 grant
Recently completed evaluations: