Introduction
The most widely used test for TB involves taking a sample of sputum from a patient and identifying the bacteria under a microscope. The bacteria are then grown in a dish containing anti-TB drugs to see if they are resistant to the most commonly used medicines. These tests are not very efficient because they require two to six weeks to yield results, detect only half the number of TB cases and can't always detect drug-resistance.
Active TB symptoms—cough, fever, night sweats, weight loss—may be mild for many months, so patients don't hurry to seek diagnosis and care. That delay gives the bacteria plenty of time to spread to others.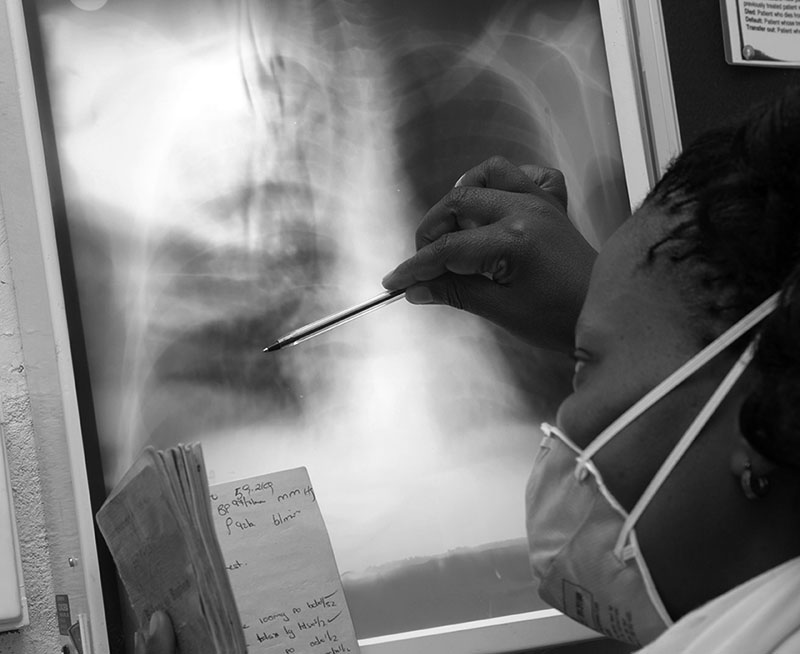 Unitaid's Executive Board has recognized the following as specific priorities:
Optimizing management of co-infections and comorbidities in people living with TB
Expanding access to TB testing in low- and middle-income countries
By the numbers
2 hours

Time to yield results in a 2010 WHO-recommended TB test known as Xpert MTB/RIF® that detects the DNA of TB bacteria

6,659

The number of GeneXpert devices that had been procured in the public sector as of Dec. 2016

10 to 15

The number of people someone with active TB can infect, through close contact, over the course of a year.
Why is Unitaid investing in tuberculosis diagnostics?
TB is often curable, but without a diagnosis, or with a delayed diagnosis, the disease can kill. In 2017, 1.6 million people died of TB, including 300,000 with HIV+TB. That's more than 4,300 people a day. Unitaid and partners are advancing test-and-treat technologies that let patients know on the spot if they are infected with TB or multidrug-resistant TB so that treatment can immediately begin. The EXPAND-TB project, a Unitaid collaboration with WHO's Global Laboratory Initiative (GLI), brought fully functioning TB laboratories to 27 low-income, high-burden TB countries. EXPAND-TB sites detected about 147,000 cases of MDR-TB from 2013-2015 and carried out more than 1.7 million laboratory tests. Another collaboration, with WHO's Global TB Programme, brought down the price of test cartridges that are used in the machines from $17 to $10 each.