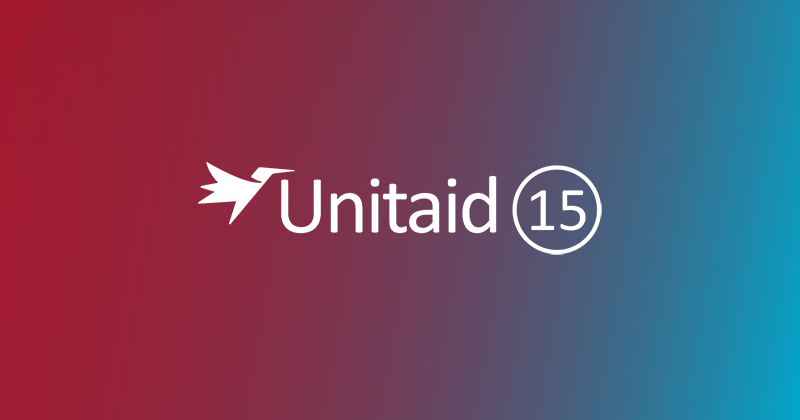 Geneva – Speaking via video address, President Bill Clinton shared a message of support and gratitude to mark Unitaid's 15 years of service. As the founder of the Clinton Health Access Initiative (CHAI), President Clinton has been a close partner in Unitaid's work since its inception, helping to deliver some of its most impactful work that has advanced care for affected communities worldwide.
Message from former United States President Bill Clinton on Unitaid's 15th anniversary
"I am so delighted to join people from all around the world in congratulating Unitaid on 15 years of life-saving work. Since its creation in 2006, Unitaid has been one of the most effective innovative organizations working in global health and global development.
"Unitaid was born out of a simple idea that through very small solidarity levies on every airline ticket sold in France, you could, in the aggregate, raise quite a lot of money to solve problems and save lives in some of the poorest places on earth. This financing model, which was new at the time, has now been adopted by many other countries around the world. And because of Unitaid's unwavering focus on impact and innovation, continues to work with more and more partners.
"I am so proud that we've had the chance at the Clinton Health Access Initiative, or CHAI, to work with Unitaid from the very beginning. I'm so proud that a lot of that beginning came out of a conversation in my living room many years ago with Philippe Douste-Blazy, who asked me what we should spend the money on if it could be raised. It's been an honor to be involved with Unitaid from the beginning.
"And even more important, it's been truly moving to receive the help of Unitaid in dramatically scaling up pediatric AIDS treatment, among many other projects. Over this past summer, we joined together with two of the most important medical oxygen suppliers to increase access to medical oxygen in low- and middle-income countries during the COVID-19 pandemic.
"There's been a lot more in between. I'm just very grateful for everything that Unitaid is doing in the global fight against HIV/AIDS, COVID-19, and many other important public health challenges. And I look forward to their continued good work and partnership, so congratulations and happy anniversary."
---
Media contacts:
For more information and media requests:
Hervé Verhoosel, Head of Communications, M: +41 79 249 35 29, verhooselh@unitaid.who.int
Thalia Bayle, Communications officer, M: +41 79 660 56 37, baylet@unitaid.who.int
View All News