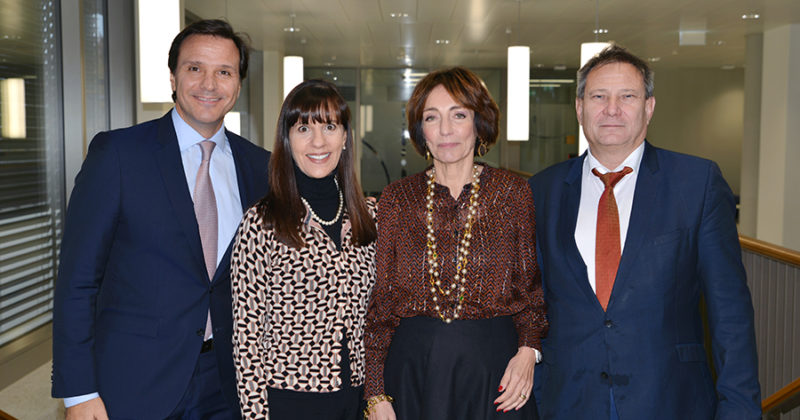 Geneva – Mr. Lelio Marmora has announced to the Unitaid Executive Board that after five years of service, he has decided to step down as executive director of Unitaid within the next few months.
The Executive Board is indebted to Lelio for his work in leading Unitaid's transformation. During his tenure, and thanks to the work of a very committed Secretariat, Unitaid innovations have sparked significant advances in the fight against malaria, tuberculosis and HIV and its co-infections. His leadership over the past five years has also raised Unitaid's profile, professionalized its processes and deepened its partnerships. Unitaid has also substantially increased its portfolio, broadened its impact beyond the three diseases and positioned innovation at the heart of efforts to advance the Sustainable Development Goals for health. 
"Lelio Marmora enabled Unitaid to position itself as a leading global health organization," said Marisol Touraine, chair of the Executive Board. "Under Lelio's leadership, the innovations of Unitaid are saving lives and improving health for people in need. He will be recognized in Unitaid's history as a great director, committed to health for all."
The Board, working closely with the World Health Organization, has asked Deputy Executive Director Dr. Philippe Duneton, to assume the role of acting executive director until a successor is appointed. Dr. Duneton is a seasoned member of the Unitaid executive team, and the Board has expressed complete confidence in his ability to lead the Unitaid Secretariat at this time.
Dr. Duneton thanked the Executive Board for its support.
"Lelio brought top talent to Unitaid's secretariat. He motivated us to work better and to work more closely as a team. He valued the efforts of our partners, while bringing out the best in each of them," Dr. Duneton said.  "Under Lelio's stewardship, Unitaid has embraced the values, strategy and capacities essential to fighting the great pandemics and responding to the needs of the most vulnerable."
---
For more information:
View All News