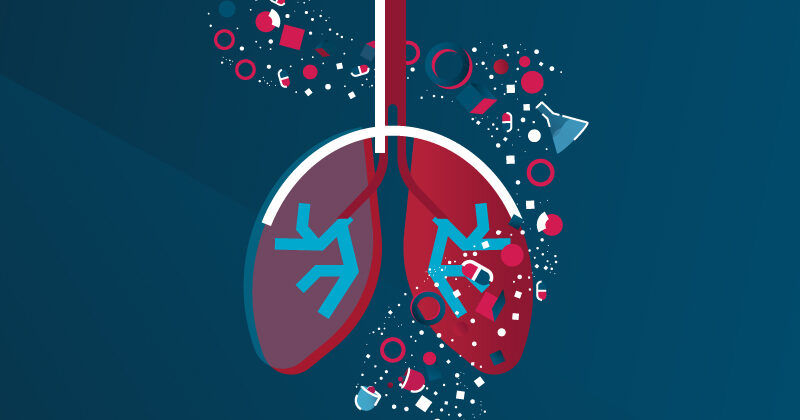 Geneva – In advance of World TB Day, 24 March, Unitaid reaffirms its commitment to bring innovative approaches to the fight against TB.
The COVID-19 pandemic has had a devastating effect on health programmes worldwide, but tuberculosis (TB) efforts have been disproportionately affected. Disruptions and delays to crucial services caused deaths from TB to increase for the first time in over a decade.
"In a rapidly changing world, the need to confront new challenges with updated tools and strategies is more salient than ever," said Dr Philippe Duneton, Executive Director of Unitaid. "The tuberculosis bacteria was identified 140 years ago. Yet it continues to cause 1.5 million deaths each year, and millions of people around the world still lack access to the best tools, treatments, and prevention.
"The COVID-19 pandemic puts this in a particularly stark light. Since it began just over two years ago, we have developed and deployed rapid at-home tests, several powerful vaccines, multiple treatments that avert severe disease and mobilized billions in financing. And though there remains much to do, we are hopeful that we're starting to turn a corner.
"Breakthroughs in TB in the past 10 years have pushed forward significant progress. Three new drugs – the first in half a century – and the first-ever child-friendly formulations for TB made treatment shorter, more effective, and less toxic. And with quicker and more accurate diagnostic tools and improved preventive therapies, more people can access care that, previously, was often too complicated, long, or expensive.
"But TB programmes worldwide are now facing severe setbacks. Even before COVID-19 shuttered services, 30% of all people with TB were not diagnosed, and therefore did not access treatment. And others at high risk of infection, including young children, pregnant women, and household contacts, were not reached with critical preventive treatment.
"Our past investments in TB prepared us to respond to COVID-19. When the first cases emerged, our TB experts were called in as the first line of defense, leveraging their expertise in controlling airborne infectious diseases to develop effective containment strategies.
"Now, our future investments must shore up efforts to end TB. These commitments today will not only galvanize the fight to beat a curable and preventable disease, but they will form the backbone of vital global health responses to protect people everywhere from whatever comes next."
---
Media contacts:
For more information and media requests:
Hervé Verhoosel
Head of Communications
M: +41 79 249 35 29
Maggie Zander
Communications officer
M: +41 79 593 17 74
View All News