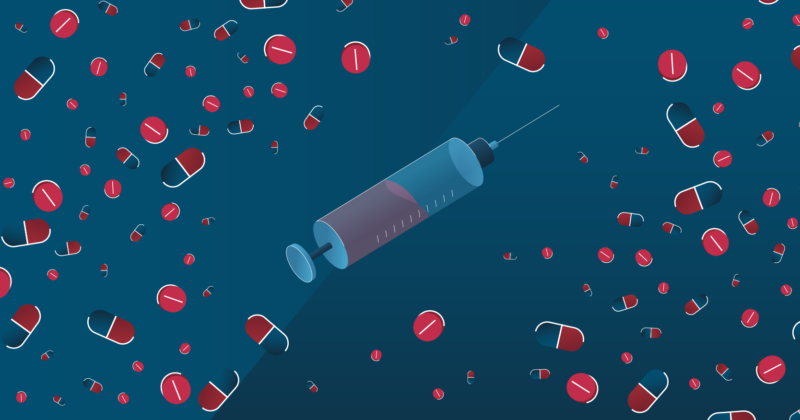 Geneva – An estimated 58 million people worldwide are infected with hepatitis C, a blood-borne virus that can lead to serious liver disease. This virus, which causes an estimated 300,000 deaths each year, affects people who inject drugs and incarcerated populations at much higher rates.
Unitaid is therefore seeking to fund innovative projects that will expand access to new tools or under-utilised interventions to prevent and treat hepatitis C, with a particular focus on these key groups in low- and middle-income countries.
Significant progress against hepatitis C has been made in recent years; new medicines that can cure the disease are more widely available, prices have become more affordable, and diagnostic tools have improved. But efforts to prevent transmission remain insufficient. COVID-19 has caused further setbacks; according to the World Health Organization, hepatitis services were among the most frequently disrupted as a  result of the pandemic.
"Hepatitis C greatly affects people who are too often overlooked or ignored by traditional health interventions. Building on the previous work done by Unitaid,  we  want to invest in the prevention and treatment of hepatitis C, and  seek to avert transmission using additional, effective and high-impact harm reduction tools and strategies," said Dr Philippe Duneton, Executive Director of Unitaid.
Globally, despite their proven effectiveness, the availability and use of tools to prevent hepatitis C transmission are low. Without intervention, uptake an availability of effective interventions will remain low and will impede the achievement of hepatitis elimination targets. This will also continue to put populations that are already highly vulnerable and marginalized at risk of infection, liver disease and death.
Unitaid seeks proposals that will:
Make innovative or under-used tools more widely available for key populations
Accelerate the integration of hepatitis C prevention, including testing and treatment, into harm reduction settings or prisons
Reduce hepatitis C transmission among some of the most vulnerable and high-risk groups
Facilitate the expansion of integrated hepatitis C prevention services to reach key populations in countries where the need is greatest
Engagement with civil society and affected communities is a critical determinant for success.
---
FIND OUT MORE
Read the full call for proposals here
Join us on Thursday 13 January 2022 at 12:00 (noon) CET for a Unitaid-hosted webinar to discuss the scope of the call for proposals and answer questions related to submission. Register here
The deadline to submit a proposal is Thursday 31 March 2022 at 12:00 (noon) CET.
---
Media contact
For more information and media requests:
Thalia Bayle
Communications officer
Mobile: +41 79 660 56 37
Email: baylet@unitaid.who.int
View All News