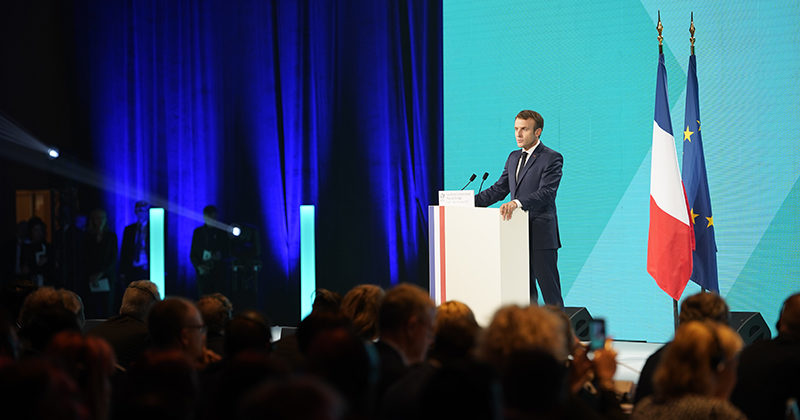 Lyon – Unitaid wholeheartedly thanks President Emmanuel Macron for France's renewed three-year contribution, support that enables Unitaid to continue its push to bring about the innovations needed to reach the UN Sustainable Development Goals for global health.
"We maintain our full commitment to Unitaid," President Macron said, speaking in Lyon today at the Global Fund's Sixth Replenishment Conference. "I want to announce here the renewal of our support for the next three years."
France is one of the founders of Unitaid, and its leading donor.
Unitaid also congratulates France for its leadership in the Global Fund's successful replenishment, which met its goal Thursday afternoon by raising $US 14 billion for the next three years to accelerate the end of AIDS, tuberculosis and malaria as epidemics.
Unitaid works closely with the Global Fund to develop global health innovations that can be introduced on a large scale.
"France's steadfast support of Unitaid can be directly credited with millions of lives saved and improved through better access to high-quality medicines, the latest tests and methods," Unitaid Executive Director Lelio Marmora said. "President Macron is showing unprecedented, extraordinary leadership in pushing us to do more."
Related news:
---
For more information:
View All News