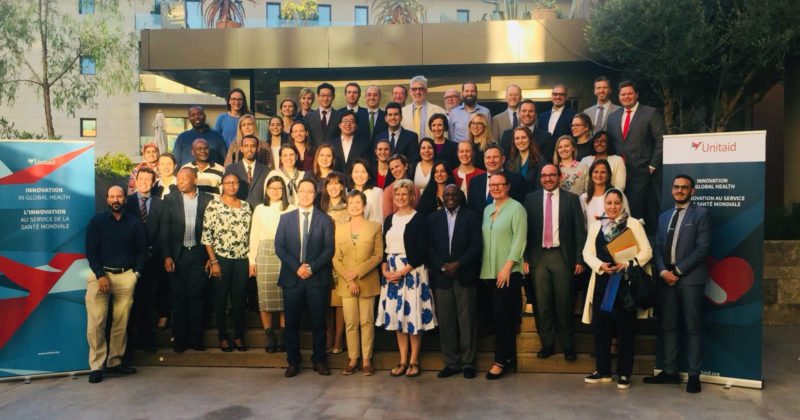 MARRAKESH, Morocco – Unitaid's Executive Board agreed to support innovative, long-acting medical technologies to prevent and treat infectious diseases in low- and middle-income countries, and to promote new tools for the diagnosis and treatment of Plasmodium vivax malaria.
In approving the two new areas in which it will target investment, the Board opened the way for Unitaid to invite relevant projects for funding.
In high-income countries, long-acting technologies have brought a shift from daily oral medication to monthly, or even less-frequent dosing for conditions ranging from schizophrenia to osteoporosis. Long-acting contraception has already transformed reproductive health in low-income countries.
Unitaid sees promise in quickly adapting long-acting technologies for major public health challenges in low- and middle-income countries — where introducing the latest health innovations requires operational, regulatory and administrative hurdles to be overcome. Long-acting products could be made available as long-acting injectables, implants, rings, patches, and weekly capsules.
"A rich pipeline is emerging in long-acting technologies, " Unitaid Executive Director Lelio Marmora said. "Shortening the time to make these innovations a reality in low- and middle- income countries could significantly reduce illness and death from infectious diseases such as HIV, TB and malaria – and many other conditions."
Long-acting medicines for treatment and prevention hold the promise of revolutionizing the management of major diseases. Daily doses of medicines might no longer be needed, making adherence to treatment or prevention regimens much easier.
Poor adherence to medicines is a major healthcare challenge. It not only leads to continued illness and the spread of diseases but can enhance drug-resistance, including in TB, HIV and malaria. Drug-resistance ranks among the biggest threats to global health.
The Board's action today also allows for Unitaid to explore projects to fight Plasmodium vivax malaria. More than one-third of the world's population lives in areas affected by this species of malaria. Those at high risk of Plasmodium vivax malaria include migrants, the rural poor, and children under five years old.
Specifically, Unitaid will explore opportunities such as piloting a new single-dose cure for Plasmodium vivax and supporting development of quality-assured paediatric treatments.
"Radical cure has the potential to avert millions of P. vivax cases and save tens of millions of dollars," Marmora said. "There is a strong rationale for Unitaid to leverage its unique role and operating model to support the safe use of tafenoquine and other tools."
Plasmodium vivax accounts for a small proportion of cases of malaria globally and is prevalent in Asian countries, such as India and Pakistan, Latin America and parts of Africa. If not treated effectively, patients may experience increasingly debilitating relapses that can eventually prove fatal.
View All News