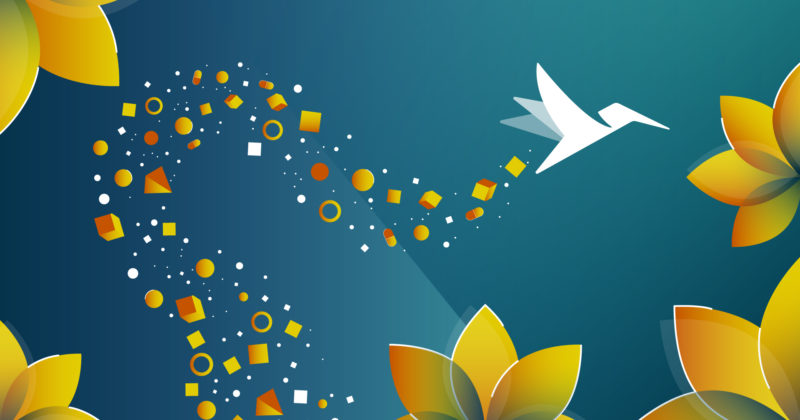 This call for applications is closed.
---
Introducing … UnitaidExplore!
The innovation environment is evolving—UnitaidExplore is a new funding mechanism seeking new ideas from across spheres to develop innovations or innovative products that can be modified, repurposed, or re-imagined for the goals of global health.
Unitaid supports innovations that have transformative potential to improve public health in low- and middle-income countries. UnitaidExplore aims to complement the current focus of Unitaid's portfolio on innovation, by targeting smaller projects with potential for large change. Some key aspects include:
Size: UnitaidExplore aims to invest in the range of USD $500k to 2M. Funded work is expected to occur over a period of 6 months to 2 years.
Proportionality: UnitaidExplore calls are open for approximately 1 month and the application form is lighter than the one used for larger Unitaid grants. After initial review of all applications, supporting documents will be requested from a selection of applicants who may also be invited to a Pitch Day.
Stage-gated funding: Applicants will be paid fixed payments following the achievement of agreed milestones.
This call closes at 12:00PM CET on March 19, 2020
Feb. 21
UnitaidExplore Call Opens
Mar. 03
Information Webinar
Mar. 19
Applications Deadline
Apr. 24
Pitch Day
May onward
Contracting
Increasing access to oxygen is vital
Timely access to oxygen therapy can make the difference between life and death when treating patients with moderate to severe disease or other complications. Oxygen therapy is often not available in low-resource settings due in part to poor infrastructure, lack of fit-for-purpose oxygen delivery systems, and human resource and funding constraints. We challenge YOU to propose a solution that will create a transformative improvement in access to oxygen therapy. 
UnitaidExplore can help
UnitaidExplore is looking to improve existing methods of delivery of oxygen therapy, and through that to improve access to oxygen in low resource settings. Technology solutions of interest may include compressed oxygen delivered through pipes or cylinders, oxygen concentrators[1], and other innovative power solutions that may allow off-grid access to oxygen or portability. It may also include other technological solutions that we have not described here; surprise us!
There is a vast and compelling opportunity to improve access to life-saving oxygen therapy innovations in low-resource setting
Let's solve it together
UnitaidExplore expects to select one or more projects and commit a total of USD $500k – 2M. The goal is to advance the creation of a device (or other solution)[2] that can deliver oxygen therapy to patients with moderate to severe disease. As a minimum, the solution must be relevant in low-resource settings and be suitable for treating children under five (e.g. with a flow rate relevant for the proposed use case)[3].
UnitaidExplore call for proposals: Innovations to Increase Access to Oxygen Therapy
Are you interested?
Attend our webinar on 3 March 2020
UnitaidExplore will be hosting a webinar to present the scope and content of the call and answer any process-related questions on Tuesday 3 March 2020 at 14:00 Geneva (CET) time.
Register here to receive the WebEx call-in details. During registration you can submit questions which UnitaidExplore will aim to address during the webinar.
If you are unable to participate in the webinar, a recording of the session will be made available on this page shortly after. Participation in the webinar is optional.
Submit your application before 19 March 2020
Please download the application from here and complete on Microsoft Office Word or other compatible document editing software.
Please download the Schedule of Sample Terms and Conditions UnitaidExplore here.
To apply, email UnitaidExplore@who.int with your completed application form before the deadline on Thursday 19 March, 2020 at 12:00PM CET. 
Please note that our email system accepts messages up to 8 MB in size. For submissions exceeding this size, please split your submission in several messages.
After emailing your application, you should receive a confirmation. If you do not receive this email receipt, UnitaidExplore cannot ensure your application will be reviewed. Submitted applications will be reviewed on a competitive basis.
Get ready to Pitch on 24 April 2020
Selected applicants should plan to be available on Pitch Day: Friday 24 April 2020 (date to be confirmed with selected candidates).
Prior to this date, selected candidates will be invited to submit additional information. Please be prepared to submit your business plan, legal status, documents supporting the status of any intellectual property, and financial statements (audited ones, if available) upon request. Invitation to submit supporting documents does not constitute an invitation to Pitch Day.
On Pitch Day, a final set of applicants will be invited to discuss their application with a review panel via video or teleconference. Applicants will be expected to provide a short pitch of their work and address questions raised by the panel during a live discussion. Following Pitch Day, the successful applicant(s) will enter into a contracting process with Unitaid.
---
[1] See https://www.who.int/medical_devices/publications/tech_specs_oxygen-concentrators/en
[2] As clarified in webinar 3 Mar 2020
[3] See https://apps.who.int/iris/bitstream/handle/10665/329874/9789241516914-eng.pdf?ua=1
---
Webinar on this Call:
Download presentation [PDF: 1.6 MB]
View All News