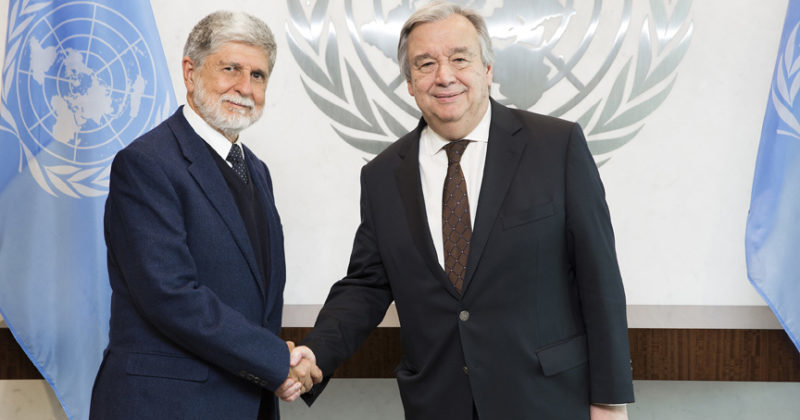 Geneva – Unitaid has joined the United Nations coordination group on antimicrobial resistance, recognizing the growing public health challenge it poses in the fight against HIV/AIDS, tuberculosis and malaria.
The news emerged from a meeting between Unitaid Board Chair Celso Amorim and UN Secretary-General Antonio Guterres. "Unitaid is committed to promoting innovations that address the growing challenge of resistance," said Mr Amorim. "If the 2030 Sustainable Development Goal health targets are to be met, then antimicrobial resistance needs to be tackled head-on."
Resistance to key health products, including critical medicines and insecticides, threatens to stall, or even reverse, progress in the fight against HIV/AIDS, TB and malaria. Currently, over 40 percent of Unitaid's grant portfolio, a total of US$ 400 million, focuses on resistance.
The interagency group, co-chaired by WHO's Director-General and the UN Deputy Secretary-General, met for the first time last week in New York and agreed to issue a report to the UN Secretary-General at the 73rd session of the UN General Assembly. The group brings together 27 members from government ministries, UN agencies, and non-profit organizations.
View All News