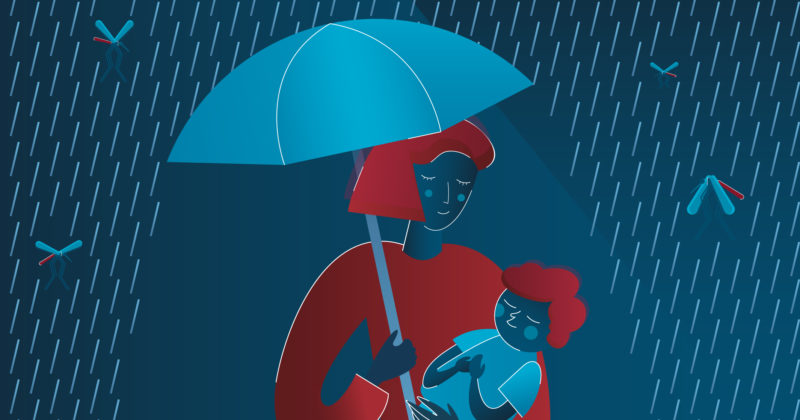 Geneva – Unitaid welcomes the news published in the 2022 World Malaria Report that a record number of children were protected through seasonal delivery of antimalarial medicines in 2021.  
This intervention, called seasonal malaria chemoprevention, reduces malaria infections by more than 70% among children who are at greatest risk of infection and death from malaria. Unitaid pioneered adoption of this preventive strategy through an enormous initiative that proved its effectiveness. The project also confirmed such delivery could be achieved at scale and significantly expanded the market to support broad implementation.  
According to the World Malaria Report, approximately 95% of all cases and deaths from malaria occur in Africa. Children are by far the most affected, and those under the age of 5 account for nearly four out of five deaths. Almost all the remaining deaths occur in children under 10 and pregnant women.  
Since Unitaid first invested, access to seasonal malaria chemoprevention has grown from approximately 1 million children in 2013 to nearly 45 million children across 15 countries last year. More than half a million children's lives have been saved as a result.  
The Unitaid-funded initiative alone reached 6 million children and covered more than 25% of the region's needs at the time. This broad and successful demonstration sparked broader uptake, with a number of governments and scale-up partners quickly stepping in to implement it widely.  
"Children continue to suffer the most serious consequences of the malaria epidemic. Last year alone, nearly half a million children in Africa died from malaria and countless more suffered severe illness. When Unitaid first invested to expand access to seasonal malaria chemoprevention, only 5% of eligible children were covered. To see 45 million children receiving life-saving prevention across the region today is an incredible achievement and a testament to the success of Unitaid's model," said Dr Alexandra Cameron, Senior Technical Manager at Unitaid.  
At the outset, seasonal malaria chemoprevention was considered too complex to be feasible, given the challenges of reaching children in remote communities during the rainy season. Unitaid, in collaboration with the Malaria Consortium and partners, demonstrated how to successfully deliver antimalarial prevention on a wide scale, paving the way for broad implementation.  
To further improve malaria prevention, Unitaid worked with Medicines for Malaria Venture to bring in additional suppliers of the key antimalarial used in seasonal prevention and supported the development of child-adapted formulations.  
Increased medicine supplies were critical to enabling the scale of coverage seen today. And child formulations, which are easy-to-swallow, sweet-flavored versions of medicines, make treatments more effective by making it simpler for caregivers to administer drugs to young children.  
As a result of Unitaid's work, the cost of delivery of seasonal malaria chemoprevention fell by more than 20%, helping stretch available funding to benefit greater numbers of people.  
Earlier this year, the World Health Organization updated its recommendations to support broader use of seasonal malaria chemoprevention among young children at high-risk, removing the original 5-year age cap. The new guidance is expected to see even greater numbers of children benefitting from this safe, high-performing, and cost-effective intervention. 
---
Media contact:
For more information and media requests:
Maggie Zander
Communications officer
M: +41 79 593 17 74
View All News