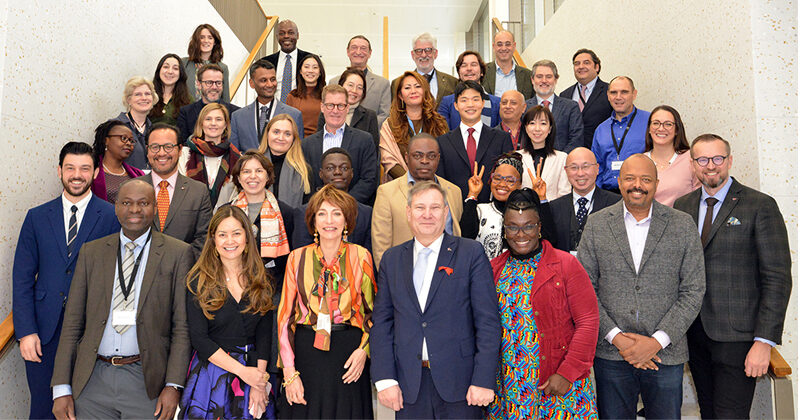 Geneva – Meeting at its 41st session, Unitaid's Executive Board discussed strategic direction for future investments, and voted to approve a new area for intervention to counteract growing resistance to antimalarial medicines in high burden areas.  
This new area for investment is one of many global health challenges Unitaid plans to tackle and it prepares to begin the first year of implementation of an ambitious new five-year strategy, which will focus on enabling access to critical medicines and tools across low- and middle-income countries.  
In support of these efforts, the Board voiced political support for long-term financial engagement from major donors, recognizing that reliable funding is critical to successfully delivering on its goals.  
The new strategy builds on a strong foundation developed over the past 15 years. Using its investments in HIV self-testing as an example, Unitaid showcased how it has rapidly expanded access to HIV testing across low- and middle-income countries working through strong multi-agency partnerships. Self-tests have not only transformed a key element of the HIV response, they have paved the way for simplified testing and greater autonomy to identify a range of other health conditions including COVID-19, hepatitis C, HPV and others.   
"With the new year on the horizon, Unitaid is moving into an exciting new chapter in our history. I am particularly proud to see the Board's decision to respond to the scourge of antimalarial drug resistance in high burden countries, specifically, resistance threatening the efficacy of WHO-recommended medicines, as a key threat to our ability to deliver quality case management in the future," said Dr Philippe Duneton, Executive Director of Unitaid.  
"On the eve of 2023, the board is enthusiastic about deploying our new strategy. For Unitaid, innovation is access. Also, we are more eager than ever to actively pursue our mission to expand the reach of the best health products for those who need them most. The challenges are and will continue to be numerous and demanding but we are confident Unitaid has the strategy and the skills to be up to it" said Marisol Touraine, Chair of Unitaid's Executive Board.
---
Media contact:
For more information and media requests:
Maggie Zander
Communications officer
M: +41 79 593 17 74
View All News