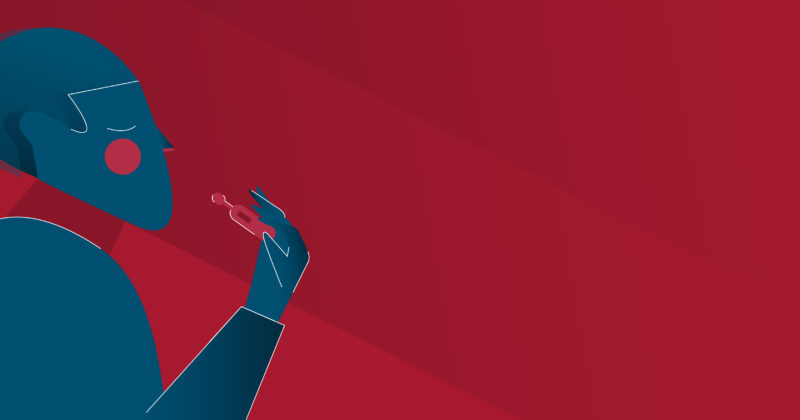 Geneva – To meet the UNAIDS target–that 90 percent of people living with HIV know their status by 2020–we must move beyond conventional testing and invest in strategies such as self-testing.
The fourth edition of the Unitaid-WHO market and technology landscape for HIV self-testing, published today, shows more and more countries introducing self-testing, and more self-testing products becoming available. Countries with HIV self-testing policies numbered 59 in 2018, up from six in 2015, and 28 countries were implementing self-testing in 2018, almost doubling from 2017.
Self-test kits are showing special potential for reaching into groups where HIV risk is high, but HIV testing has been low. Self-testing can be done in private, requires no special training, and serves as a entry point to HIV care and prevention.
An estimated 9.4 million people remained undiagnosed globally in 2017, many of whom belong to groups at high risk of contracting HIV, such as female sex workers, prisoners and men who have sex with men, as well as partners of people with HIV and young people in southern Africa.
"The HIV self-testing market has continued to grow and is poised to expand further," said Unitaid Executive Director Lelio Marmora. "HIV self-testing is an important strategy in reaching underserved populations, and this report shows our investments, and those of our partners, have catalyzed the progress in this direction."
A highlight of this year's report is the comprehensive HIV self-testing market forecast.
The forecast projects that 16.4 million HIV self-tests will be procured globally in 2020, a significant increase from just one million self-tests in 2017. The report also estimates that public sector procurement will contribute 9.1 million self-tests in 2020.
The forecast shows growth in both public and private sectors. Beyond 2019, these increases are expected to be largely driven by low-, middle- and upper-middle-income countries implementing and scaling up HIV self-testing.
The report also presents an overview of self-testing products, including eight that are eligible for donor procurement, and one that has been prequalified by the World Health Organization (WHO).  At least six other products that are in development are described. The diverse range of products and suppliers is encouraging. However, prequalification of additional products by WHO is needed to support the expected market growth. WHO prequalification is an internationally recognised assurance of quality for medicines and other health products.
Although the market outlook for HIV self-testing is good, the report recommends six priority areas for action by all stakeholders, including raising awareness of self-testing, and increasing demand for it.
Download the full report here.
View All News