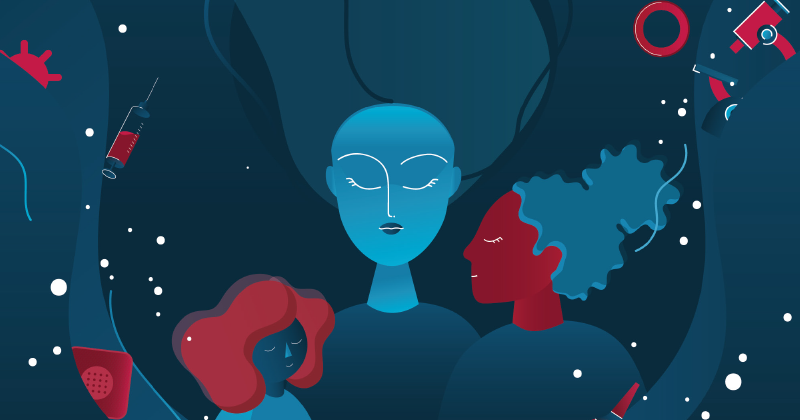 Geneva – Emerging technologies that can prevent HIV, other sexually transmitted infections and unintended pregnancies through a single administration method have the potential to respond better to user preferences, simplify service delivery, alleviate stigma, and reduce health risks. Currently, over two dozen of these tools, called multipurpose prevention technologies, are in development, demonstrating the opportunity to accelerate health impact and help achieve global health targets, according to a new landscape report jointly launched today by Unitaid, the Children's Investment Fund Foundation, and the Initiative for Multipurpose Prevention Technologies.
From 2018 to 2020, the number of new HIV infections per year showed limited decrease. Women and girls are at heightened risk of infection in many parts of the world, particularly in sub-Saharan Africa where they made up 63% of all new infections in 2020. In addition, more than 200 million women in low- and middle-income countries who want to avoid pregnancy do not have access to modern methods of contraception.
Innovations that better address user preferences are critical to respond to these challenges. Globally, the preference for interventions that respond to several needs versus single indication products prevails across populations and geographies. The preference for multipurpose products even appears to outweigh preference for a particular delivery type, such as intravaginal rings, gels, implants, and oral pills. However, preferences for specific attributes vary, highlighting the importance of advancing a robust pipeline that offers a range of choices.
The landscape report provides an overview of the current novel technologies in development and assesses their relevance and potential in low- and middle-income countries. While the pipeline is rich, the report calls out the need to involve key populations early in the design, introduction and scale-up of new products and proactively address potential market barriers. These considerations, as well as plans for adoption, manufacturing capacity, a broad supply base and an effective introduction strategy are crucial to developing solutions that are accessible, affordable, and acceptable and truly respond to people's needs.
Access the multipurpose prevention technologies landscape here
A new comprehensive review takes a deep dive into the technology landscape of multipurpose prevention technologies and their potential for low- and middle-income countries.

Find out more 👉 https://t.co/6KuW8Ye83a pic.twitter.com/CdyBot5JgW

— Unitaid (@UNITAID) December 9, 2021
---
Media contact
For more information and media requests:
Thalia Bayle
Communications officer
Mobile: +41 79 660 56 37
Email: baylet@unitaid.who.int
View All News