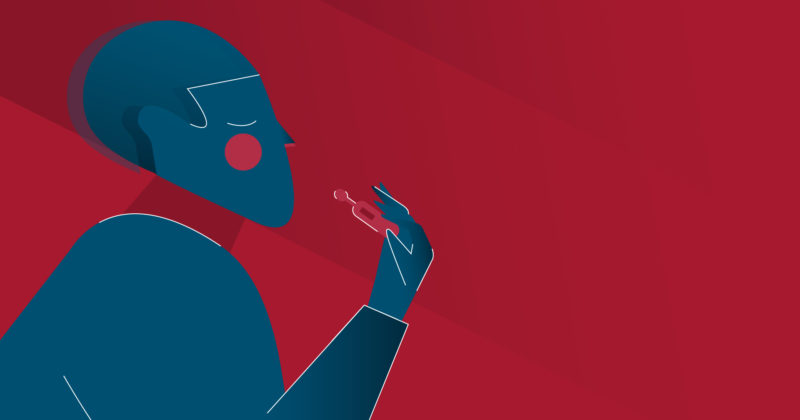 Geneva – Knowing their HIV status gives people the means to seek treatment, but one in four people living with HIV are not aware they have the disease. In response, Unitaid is investing in innovative diagnostics to bring that knowledge to those in greatest need and often hardest to reach with HIV testing, including key populations, men and young people in Africa.
A report launched jointly today with Population Services International (PSI), London School of Hygiene and Tropical Medicine and WHO unveils results of our HIV Self-Testing Africa (STAR) Initiative, which is generating the evidence for countries worldwide to scale up HIV self-testing and encouraging millions more people to find out their HIV status.
The report indicates an estimated 45 percent of people living with HIV in sub-Saharan Africa knew their status at the end of 2014, just before the STAR initiative was launched. It is now estimated 81 percent know their HIV status in sub-Saharan Africa.
"The brilliance of the Unitaid-funded STAR Initiative has been to take a recognized technology and find ways to get it into the hands of those we most need to reach if we are to control the HIV epidemic: men, highly stigmatized groups and those who have been left out of years of investment in HIV testing" said Karl Hofmann, President and CEO of PSI. "STAR has created new momentum, brought new actors onto the scene, unlocked new investments by governments and donors. STAR is opening a new chapter in the push to Know Your Status."
The Unitaid-funded STAR initiative is the largest HIVST project globally.  The evidence generated by this catalytic investment has directly informed WHO guidelines on HIV self-testing, released in December 2016, and led to the prequalification of two HIV self-testing products. As a result, 59 countries now have policies on HIV self-testing and 28 are actively implementing it, with an additional 53 reporting that a policy is under development.
"Unitaid has demonstrated bold leadership in increasing access to HIV testing through self-testing. WHO is privileged to be part of their successful work through STAR.  The data and experience being generated by STAR continues to be critical in catalyzing HIV self-testing scale up in many other countries and regions" said Gottfried Hirnschall, Director of the HIV/AIDS Department and the Global Hepatitis Programme at WHO.
"Scale-up is the measure of our success, so we are immensely pleased by the results and promise of STAR," said Unitaid's executive director Lelio Marmora. "We will continue leveraging innovation to address shortcomings in the HIV response and accelerate efforts to fulfil global health targets."
HIV self-testing offers a discreet and convenient way to test, with the potential to reach individuals in need of HIV testing services who may not otherwise seek a test. "Now, for many, testing for HIV does not have to mean travelling long distances, taking time from work, waiting in long lines or worrying about who might see them going for testing," notes the report.
Unitaid's HIV portfolio will reach $497 million in 2018 and continue to expand through 2020. Currently, we are investing in various projects that support the STAR Initiative in expanding HIV self-testing: the ATLAS project with Solthis is bringing HIV self-testing to West Africa; the TV drama series MTV Shuga, which is widely broadcast in Africa, will raise awareness of HIV self-testing among young people; and the ImPreP Project with Fiotec is implementing HIV self-testing to increase demand for preventive therapy (PrEP) in Brazil, Mexico and Peru.
---
DOCUMENTS
View All News