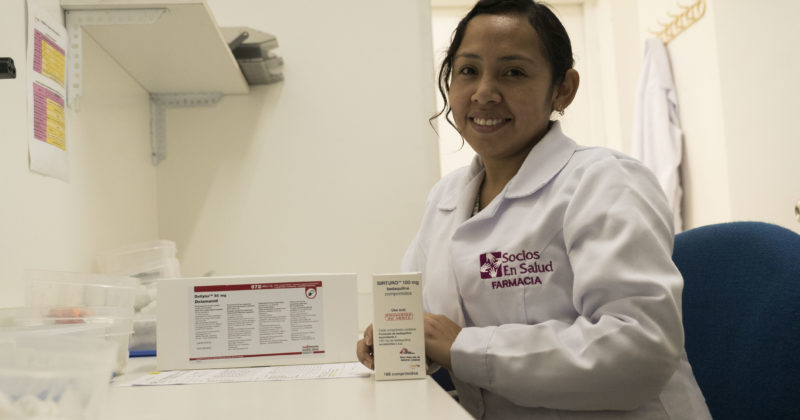 Geneva – A newly released ranking names Unitaid as the world's largest multilateral funder of tuberculosis research and development, and fourth largest funder overall, a reflection of Unitaid's intensified investment to confront the world's leading infectious killer. 
The ranking, compiled annually by the Treatment Action Group (TAG), shows that Unitaid jumped from the 9th largest TB research and development funder to the fourth from 2016 to 2017. 
Responding to a global TB crisis and the growing menace of drug-resistant forms of the disease, Unitaid expanded its funding for innovative TB projects from US$ 127 million in 2016 to US$ 215 million in 2018. Unitaid's TB funding is on track to hit US$ 300 million in 2020. 
Unitaid's projects harness innovation to improve preventive treatment, diagnostics and better, faster-acting treatments, setting them up for wide-scale introduction by funding partners. Unitaid today announced a major extension to endTB, an US$ 81 million research project into better, shorter, less-toxic treatment regimens for multidrug-resistant TB, led by Partners In Health. 
In 2017, 10 million people fell ill with TB, according to the World Health Organization, and 1.6 million died from the disease. More than 95 percent of TB deaths occur in low- and middle-income countries. TB is a leading killer of HIV-positive people. In 2016, 40 percent of HIV deaths were caused by TB. 
New York-based TAG has tracked global funding for TB research and development since 2005, using an electronic survey of public, private, philanthropic, and multilateral organizations.
View All News