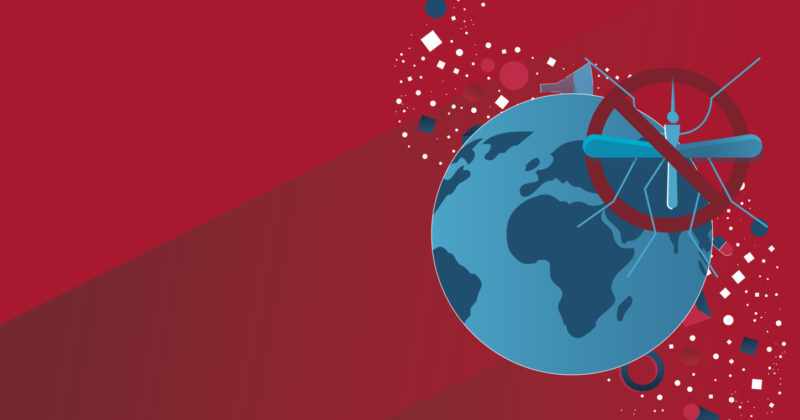 World Malaria Day 2020
Geneva — Unitaid marks World Malaria Day with a renewed commitment to advance elimination goals in the context of the COVID-19 pandemic, while protecting the health of grant implementers, health workers and communities.
"We cannot afford to lose the benefits of more than a decade's work in the fight against malaria, and risk letting the resurgence of a disease that kills more than 400,000 people each year, most of them, children", said Unitaid Executive Director a.i. Dr Philippe Duneton. "It's key that Unitaid and all partners continue to work under the leadership of WHO to improve access to innovative medicines, tests and prevention tools that are quality-assured, affordable and adapted to the needs of lower-income countries."
Unitaid is developing an initiative to expand malaria chemoprevention malaria for infants, an approach that has been found to prevent 30 percent of malaria cases and 21 percent of anaemia cases in the first 12 months of life. Recently, it also launched an investment to create a long-acting injectable version of the drug ivermectin. This expands on Unitaid's ongoing BOHEMIA grant, aiming to demonstrate that ivermectin can kill malaria-carrying mosquitoes that bite treated populations, hence disrupting transmission.
Unitaid's newest investments build on a robust malaria portfolio that doubled from 2015-2019 and is being bolstered by innovative investments in 2020. The portfolio puts a special emphasis on pregnant women and children, and tackles emerging challenges such as resistance to medicines and insecticides and outdoor disease transmission. Upcoming initiatives will seek to address residual transmission in countries close to elimination throughout Asia-Pacific and Latin America.
Global investments to end malaria prevent almost 100 million malaria cases and save 600,000 lives annually compared to year 2000 levels. They also strengthen health systems that are vital to responding to outbreaks like COVID-19, and help address other vector-borne diseases.
Related:
---
For more information: Gloria Vinyoles | +41 79 121 18 65 | vinyolesg@unitaid.who.int
View All News