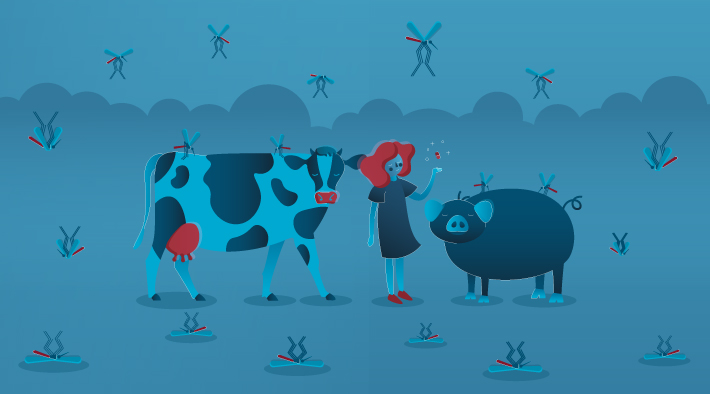 Mosquitoes die quickly after biting humans and livestock treated with the drug
Challenges
The world is not on track to achieve the goals proposed by WHO in the Global Technical Strategy for Malaria 2016-2030, and available tools are unlikely to suffice. WHO data from 2015–2018 shows minimal progress in reducing global malaria incidence. There were an estimated 228 million cases in 2018.
Vector control, the most effective strategy for fighting malaria, is doubly threatened by widespread insecticide resistance and behavioral adaptations that allow mosquitoes to elude treated bed nets and homes treated with long-lasting sprays. A new challenge has been presented by the emergence of COVID-19.  As COVID continues its rapid spread and disrupts malaria services, there has been an increase in malaria incidence.
Solutions
ISGlobal's project, known as BOHEMIA (Broad One Health Endectocide-based Malaria Intervention in Africa), seeks to reduce malaria transmission with the help of anti-parasitic drug ivermectin, which is considered to kill biting mosquitos. The project will evaluate impact of the mass distribution of ivermectin in Tanzania and Mozambique during the rainy season, when malaria is most prevalent.
BOHEMIA complements malaria-preventing tools Unitaid already supports, including insecticide-treated bed nets, long-lasting indoor insecticide sprays, malaria vaccine, and better medicines for treatment and prevention.
Progress so far
The project is working towards completing required preparations for the initiation of ivermectin Mass Drug Administration (MDA) clinical trials in Mozambique and Tanzania. trials were planned to start in early 2021, but have been delayed to 2022 due to disruptions caused by COVID-19.
The impact we are seeking
The project seeks to collect data on ivermectin's impact on malaria incidence in humans and animals, mosquito behavior, the economy, environment, and on community acceptance of the drug. If ivermectin is proven effective as a new vector control tool that addresses residual malaria transmission and outdoor biting, for the five years post project (2022-2027) 18 million cases can be averted.
Grantee's project page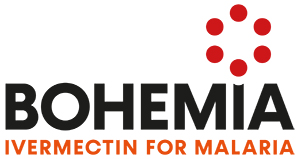 Grantee's project page, click here
---