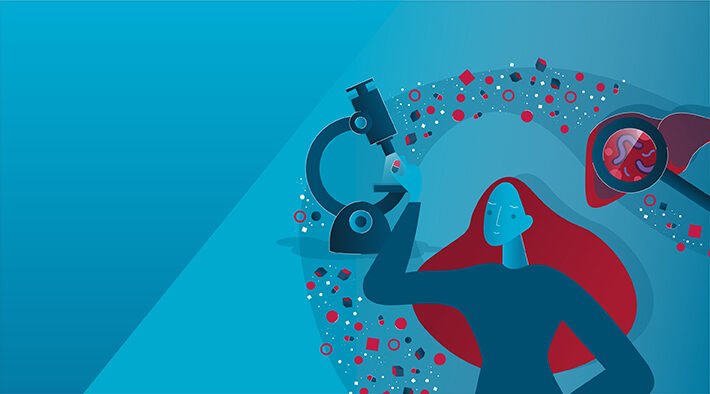 Ensuring access to best clinical practices for Plasmodium vivax case management, including child-friendly treatments in high-burden countries.
Challenges
Following P. vivax infection, parasites can lie dormant in a person's liver, reawakening later to cause relapses of malaria. Relapses are an important source of morbidity and mortality and are a significant contributor to transmission. Full cure of P. vivax requires a treatment to clear malaria parasites from the liver, known as "radical cure". Currently this consists of daily primaquine treatment for 14 days, with resulting poor adherence. In addition, the use of primaquine can cause acute haemolytic anaemia in certain patients; the lack of diagnostics to identify high-risk patients has therefore posed an additional barrier. Treatment in children is further challenged by the unavailability of quality-assured paediatric formulations.
A third of the world's population is at risk of Plasmodium #vivax #malaria – migrants and children under 5 are most vulnerable. Unitaid's upcoming investments will tackle P. vivax, the second most common species of malaria. #endmalaria #WorldMalariaDay #ZeroMalariaStartsWithMe pic.twitter.com/wTZGGo6Mb3

— Unitaid (@UNITAID) April 24, 2019
Solutions
Several new tools are becoming available that have significant potential to improve P. vivax case management, including a new radical cure drug – tafenoquine – that will be available as a single dose. The adoption of radical cure treatment requires evidence of operational feasibility of implementing new tools across varying levels of healthcare systems, as well as demonstration of their cost-effectiveness and public health impact. This project seeks to assess access barriers through feasibility studies and conduct health economic assessments in Ethiopia, India, Indonesia, Myanmar, Papua New Guinea and Peru, and support the development and registration of paediatric formulations of radical cure drugs.
Impact we are seeking
The evidence generated by this project will ultimately lead to improved policy frameworks that guide countries on P. vivax case management and scale-up of the tools necessary to reach elimination targets. This project is expected to treat 42,000 patients with optimized radical cure during the project, resulting in an additional 1.1 million patients being treated by 2029.
---