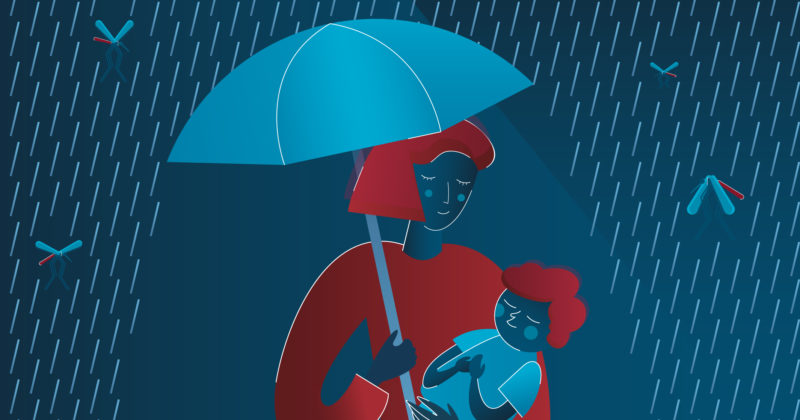 Geneva – Unitaid today issued a call for proposals to increase malaria prevention for infants, a move that builds upon the organization's work in malaria chemoprevention and responds to priorities outlined in the World Health Organization's (WHO) 2019 World Malaria Report.
Unitaid is seeking projects that would help expand access to intermittent preventive treatment for infants (IPTi) to protect them when they are the most vulnerable to malaria illness and death. IPTi involves administering antimalarial medicine to babies, delivered at routine vaccine visits.
The approach has been found to reduce clinical malaria by 30 percent and anemia from all causes by 21 percent. Although recommended by WHO and found to be safe and cost effective, IPTi is so far being administered in only one country, Sierra Leone.
Grant proposals should demonstrate innovative delivery approaches that would help IPTi be widely introduced. "This will be a really important piece to add to the tools for malaria," said Janet Ginnard, director of Unitaid's strategy team. "This will save a lot of babies' lives."
Released on Wednesday, the 2019 World Malaria Report says that malaria continues to strike hardest against pregnant women and children in Africa and advises countries and their development partners to prioritize support for these two most-at-risk groups. The report said that of the 405,000 people who died of malaria in 2018, more than two-thirds were children under 5 years old.
The report also stresses the need for innovative tools and approaches to beat malaria.
Unitaid has invested in two other malaria chemoprevention projects:  TIPTOP, with Jhpiego, for pregnant women, and ACCESS-SMC, for children 5 and under, with Malaria Consortium.
ACCESS-SMC (2014-2018) proved that at full scale, seasonal chemoprevention in Africa's Sahel region could annually prevent about 18 million malaria cases among small children and save about 100,000 lives. The five-year TIPTOP project, which reached its halfway point in November, has increased anti-malaria coverage in pregnancy across four countries.
In conjunction with today's call for proposals, Unitaid also released an update of its Malaria Disease Narrative, a report that provides an overview of the malaria epidemic, identifies gaps in the world's response to it, and examines the products and strategies that could fill those gaps. This narrative informed the context and direction of the call for proposals.
The call for proposals will be open until 11 March 2020. Unitaid will host an informational webinar about the call on Wednesday 8 January 2020.
---
Read: the call for proposals here
View All News