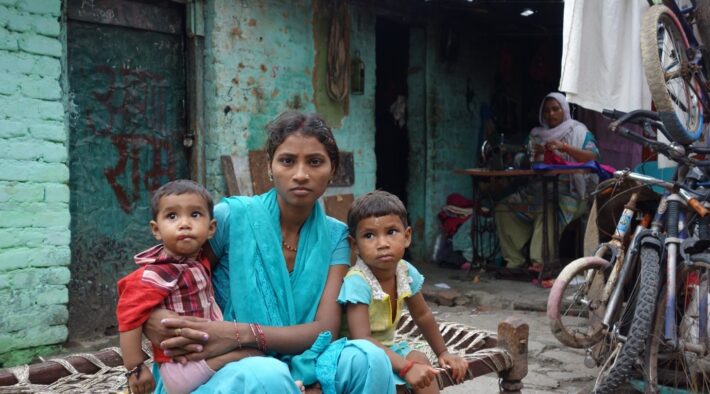 Catalyze early adoption of heat stable carbetocin, tranexamic acid and misoprostol in high burden countries to reduce maternal mortality.
Challenges
Underutilized drugs to prevent and treat postpartum haemorrhage (PPH) hold great potential to save lives, but barriers to access mean they are unable to reach those who need them most.
Solutions
This large scale pilot will generate operational evidence that will help guide scale-up of key PPH drugs in LMICs. AMPLI-PPHI will catalyze uptake of heat-stable carbetocin for prevention, misoprostol for self-administered prevention, and tranexamic acid for treatment of postpartum haemorrhage.
"One life lost to postpartum hemorrhage is one life too many. Through Unitaid's commitment to expand access to lifesaving drugs and our partnership with Ministries of Health, FIGO and PATH, we can prevent the deaths of thousands of women who experience severe bleeding after birth. We are honored to lead this project and use our decades-long experience in managing complications at birth to propel catalytic change across Africa and Asia and significantly reduce maternal deaths."

Elaine Roman, Project Lead, Jhpiego
Progress so far
The grant started on 1 August 2022. Progress will be documented and an update will be published in early 2023.
The impact we are seeking
Collectively with the other projects in Unitaid's postpartum haemorrhage portfolio, the AMPLI-PPHI project will serve to reduce PPH-related deaths, which disproportionately affect women in low- and middle-income countries (LMICs), especially those who lack access to quality care due to poverty, geography, or cultural barriers. Nearly all maternal deaths from bleeding after childbirth occur in LMICs, mostly in sub-Saharan Africa and South Asia (80% of all deaths).
At scale, these projects could reduce deaths from PPH by more than 10% within 5 years from the projects' end. This supports the Sustainable Development Goal to reduce the global maternal mortality rate to fewer than 70 per 100,000 live births. This investment will also strengthen equity and bridge the gap in terms of access to quality and life-saving interventions for women who deliver in low-resource settings.
---