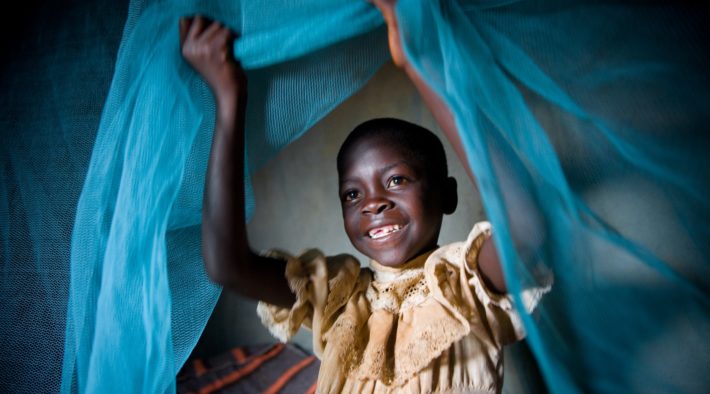 Using insecticide-treated bed nets to keep malarial mosquitoes away, reducing malaria-related illness and deaths.
Challenges
Unpredictable donor funding can cause uncertainties in the global supply of long-lasting insecticide-treated bed nets in low-income, malaria-endemic countries.
Solutions
The project aimed to reduce the production and delivery times for 20 million high-quality bed nets in eight malaria-endemic countries: Angola, Central African Republic, Congo-Brazzaville, Democratic Republic of Congo, Guinea-Conakry, Nigeria, Sudan (South and North) and Zimbabwe.
Impact achieved
Some 20 million bed nets were provided to the eight countries over the course of the project.
Unitaid's intervention prevented shortages in the supply of nets and gave manufacturers the incentive to increase their production levels in order to provide for a timely distribution of treated nets in areas which had little access to them.
Unitaid's support contributed to almost 20 percent of the total number of bed nets delivered in these countries in 2009.
---