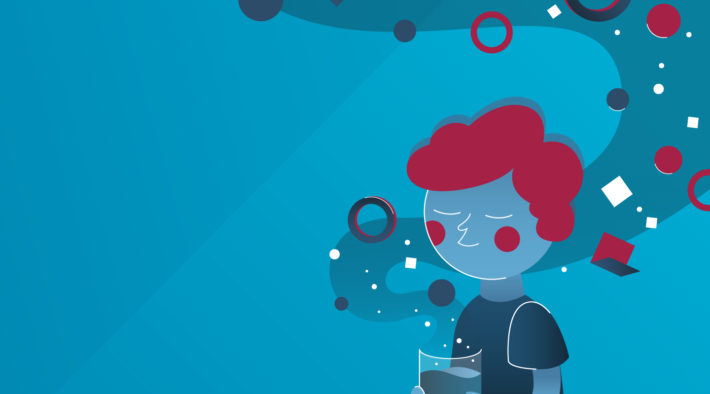 Bringing children's needs to the forefront of the global TB response
Challenges
More than 95 percent of children with MDR-TB do not receive treatment. For those who do, regimens are long, bad tasting and toxic, often causing severe side effects such as irreversible hearing loss. Most often, the children take adult tablets that must be crushed in an attempt to produce the right dosage. Low demand, lack of availability of child-friendly options and weak data on new treatments has limited access to better medications.
There is also an urgent need for safe, effective preventive therapy for paediatric MDR-TB. Estimates show that as many as 2 million children are infected with multidrug-resistant strains of TB bacteria but have not yet progressed to active disease. A lack of strong data about preventive medications keeps children from receiving them, although in most cases these medications could stop the disease from developing.
Multidrug-resistant TB (MDR-TB) causes one-fourth of all deaths from superbugs.
Solutions
Led by Stellenbosch University in South Africa, the three-year BENEFIT Kids project will increase access to quality-assured MDR-TB medicines that are adapted for children, a group that has been neglected in the global response to the epidemic. The project aims to:
bring child-friendly formulations for MDR-TB treatment and preventive therapy.  These formulations will taste better, be of the appropriate strength and be suitable for young children who cannot swallow tablets.
strengthen data on dosing, safety, efficacy, acceptability and costs, an important step in creating international policies for the use of medicines.
shaping the market for these child-friendly formulations
BENEFIT Kids is short for the project's full name: Better Evidence and Formulations for Improved MDR-TB Treatment for Children.
"We are proud to partner with Stellenbosch University in bringing much-needed paediatric treatments and prevention medicines for MDR-TB.  The project will bring medicines specifically tailored for children, the most underserved population with TB globally, who until today have had access only to sub-optimal tools to fight this dangerous form of TB."

Unitaid Programme Manager Ekaterina Rykovanova.
The impact we are seeking
The project will not only inform WHO guidelines, but also provide safer and simpler options for prevention and treatment of MDR-TB, reducing the need for hospitalization and leading to better health outcomes for children, the most vulnerable yet neglected population in TB. Preventive therapy for MDR-TB in children would also avert thousands of cases, saving millions of dollars for health systems.
The international consortium of partners includes:
India: BJ Medical College
Philippines: De La Salle University Medical Center
Sweden: Uppsala University
Thailand: Chiang Mai University
US: Johns Hopkins University, TB Alliance, University of California San Francisco
Video (BENEFIT Kids TB CHAMP Video 2023)
Podcast
Listen to a podcast featuring Stellenbosch University's Dr. Anneke Hesseling and Unitaid's Robert Matiru

Grantee's project page

Grantee's project page, click here
Related publications
---