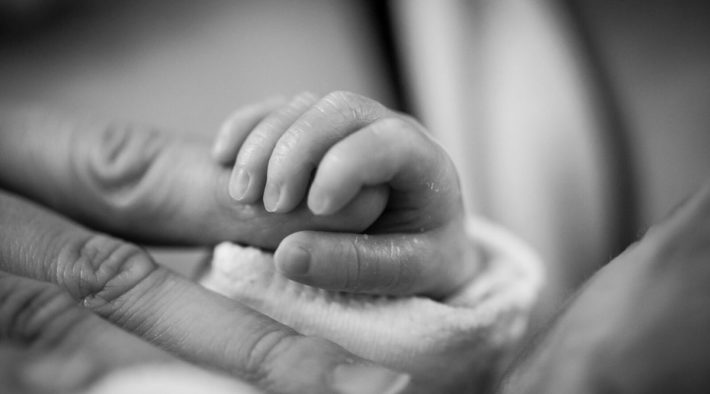 DoLPHIN2 Trial - Preventing mother-to-child transmission of HIV in late pregnancy.
Challenges
In sub-Saharan Africa more than one in five HIV-infected pregnant women are diagnosed in late pregnancy each year. This group is the most likely to transmit HIV to their infants due to delayed initiation of combination antiretroviral therapy (cART). The risk of mother-to-child transmission is directly related to maternal HIV viral load, therefore HIV drugs that quickly decrease viral load may be effective at preventing transmission, even in late pregnancy.
First-line efavirenz-based therapy does not work quickly enough to give these women the best chances of protecting their infant from HIV infection during delivery, the time of greatest risk.
Solutions
Medications that rapidly decrease viral load could play an important role in the global goal to eliminate mother-to-child transmission of HIV. The project, implemented in South Africa and Uganda, is generating high-quality evidence and operational guidance for the use of dolutegravir (DTG) in late pregnancy. It involves a multi-centre trial of 250 HIV-infected women starting combination antiretroviral therapy in late pregnancy.
"Mother-to-child transmission of HIV is preventable, and we have a duty to ensure the burden of HIV is not handed down across generations. More than 100,000 babies acquired HIV last year worldwide. We have both a moral imperative to make new treatments available and affordable, and an ethical imperative to ensure these treatments are supported by robust evidence for safety and efficacy. As this evidence is gathered, we will work closely with international agencies involved in enlarging access and developing clinical guidelines in order to ensure that this research translates into real benefit for such a vulnerable population."

Professor Saye Khoo, Trial Principal Investigator
Progress so far
The DolPHIN2 trial commenced in 2017 in South Africa and Uganda with initial, presented at the 2019 Conference on Retroviruses and Opportunistic Infections, showing  that 74 percent of women receiving DTG achieved viral suppression when giving birth, versus 43 percent in those receiving efavirenz. In parallel, a qualitative research study aimed to identify barriers to the implementation of DTG for use in late-presenting pregnant women showed that the transition to DTG-based regimens has the potential to strengthen health systems in low- and middle-income countries to engender equitable access to optimised antiretroviral regimen among women.
Most importantly, data from the trial – along with other studies – informed the revision of the WHO HIV treatment guidelines in July 2019 to recommend DTG for all populations in first line ART. Final trial results were published in the Lancet HIV in May 2020: https://www.thelancet.com/journals/lanhiv/article/PIIS2352-3018(20)30050-3/fulltext.
Due to the weight gain and hyperglycemia safety signals, the Unitaid Board approved TRIO, a pooled initiative which permits the extension of three treatment optimization studies; ADVANCE, NAMSAL, and DolPHIN2 to reach 192-weeks observations. This allows for a longer monitoring period in addition to an opportunity to coordinate and pool data. Final analysis of TRIO data will be published in Q2 2022.
COHIVE, a COVID-19 sub-study was included in the DolPHIN2 trial and also in D2EFT, NAMSAL and ADVANCE trials) to assess the impact of COVID-19 in people living with HIV. . Results should be published in Q4 2021.
The impact we are seeking
The goal of the grant is to generate evidence to support the use of a DTG-based regimen in pregnant women. This would reduce the rate of mother-to-child HIV transmission in late-presenting HIV-positive pregnant women. An effective DTG-based regimen could reduce the number of children who acquire the virus – currently estimated at 150,000 per year – and generate significant financial savings from averted treatment costs.
Related publications
---