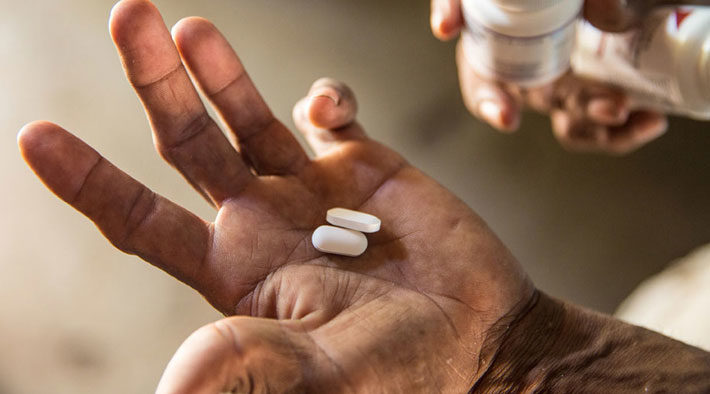 Making HIV treatment affordable in middle-income countries.
Challenges
Many initiatives that increase access to medicines are only available to lower-income countries. Some middle-income countries pay excessively high prices for antiretroviral medicines because they are excluded from these initiatives. Unmerited patents also contribute to the problem.
Solutions
The project aims to enable generic competition by removing patent barriers in four middle-income countries: Argentina, Brazil, Thailand and Ukraine. It does so by challenging low quality, secondary patents and advocating for the selective use of compulsory licenses.
Progress so far
The Make Medicines Affordable campaign is working to bring down the price of antiretroviral drugs so that people living with HIV in middle-income countries have access to treatment. Since the beginning of the project, consortium members have filed eight patent challenges for antiretroviral drugs across the four focus countries.
So far, the project has enabled price reductions for antiretroviral drugs that have resulted in actual annualized savings and efficiencies of US $549 million across our four consortium countries.
The impact we are seeking
The project aims to generate significant savings for Argentina, Thailand, Brazil and Ukraine through more affordable antiretroviral drugs.
---