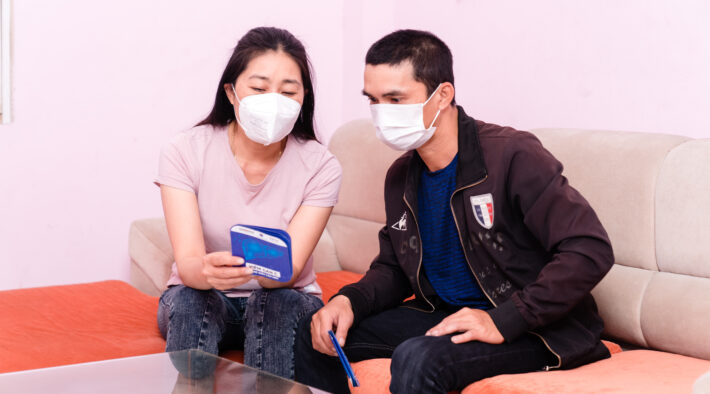 Increase access to hepatitis C prevention tools and approaches among populations most affected
Challenges
Despite being curable, hepatitis C is a global public health threat: worldwide, an estimated 58 million people live with chronic hepatitis C, and low-and-middle-income countries (LMICs) are home to 80% of them. New medicines are highly effective, but most people do not have access – just over 20% get a diagnosis and only 13% access treatment. Untreated, hepatitis C can lead to serious liver disease and cancer. Marginalized groups including people who inject drugs and people in prisons are disproportionately affected. 
Solutions
Combination prevention strategies for hepatitis C include needle and syringe programs, opioid agonist therapy, and better access to testing and treatment. PATH will evaluate the potential of two promising tools for preventing hepatitis C among people who inject drugs while working in parallel to increase access to services by embedding them within harm reduction programs. Affected communities will guide project design and be critical in ensuring the tools and approaches serve the needs of those at greatest risk of hepatitis C.  
PATH will also lead market shaping efforts to address affordability of the key tools in use.  
"As we work towards achieving universal health coverage, it is essential that we prioritize equitable access to acceptable and affordable healthcare, particularly for those in marginalized communities. We are grateful to Unitaid for their leadership and for the opportunity to collaborate on this important project, leveraging our market-shaping, evidence generation, health system strengthening and community engagement capabilities." 

Nikolaj Gilbert, President & CEO, PATH 
The impact we are seeking
Collectively with the other initiatives in Unitaid's hepatitis C portfolio, this project will serve to reduce hepatitis C incidence and prevalence in people who inject drugs and people in prison, and develop scalable models for prevention and treatment that can be applied to low- and middle-income settings worldwide. 
---