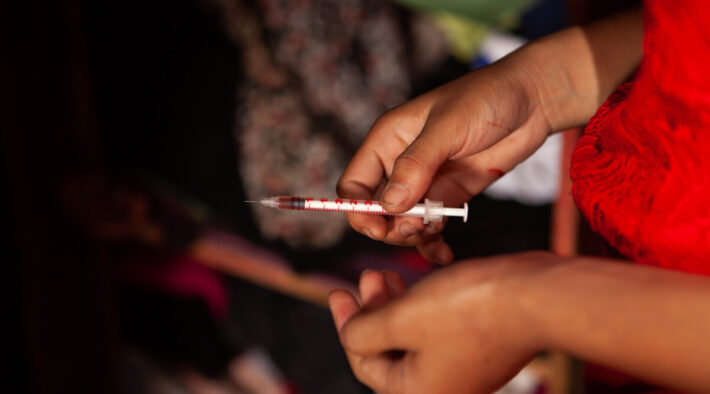 Build evidence to support hepatitis C prevention and treatment through community-led approaches
Challenges
Despite being curable, hepatitis C is a global public health threat: worldwide, an estimated 58 million people live with chronic hepatitis C, and low-and-middle-income countries (LMICs) are home to 80% of them. New medicines are highly effective, but most people do not have access – just over 20% get a diagnosis and only 13% access treatment. Untreated, hepatitis C can lead to serious liver disease and cancer. Marginalized groups including people who inject drugs and people in prisons are disproportionately affected.
Solutions
Frontline AIDS and its consortium partners will research the effectiveness and acceptability of two promising tools for preventing hepatitis C among people who inject drugs. Working in parallel, the project will embed hepatitis C testing and treatment services within harm reduction programs in community and prison settings to make vital services available where they are needed the most. Community groups will play a key role in the success of this work: the wants and needs of people who inject drugs will guide project design and implementation. The prevention tools and approaches will also help prevent transmission of other blood-borne diseases including HIV and address the disproportionate impact of hepatitis c on people living with HIV.
"We have the tools to prevent new hepatitis C infections. This new programme will put communities at the forefront, building evidence of effective hepatitis C treatments and how new technologies and community-led outreach can improve health outcomes for people who use drugs." 

Revati Chawla, Frontline AIDS 
The impact we are seeking
Collectively with the other initiatives in Unitaid's hepatitis C portfolio, this project will serve to reduce hepatitis C incidence and prevalence in people who inject drugs and people in prison, and develop scalable models for prevention and treatment that can be applied to low- and middle-income settings worldwide.
---