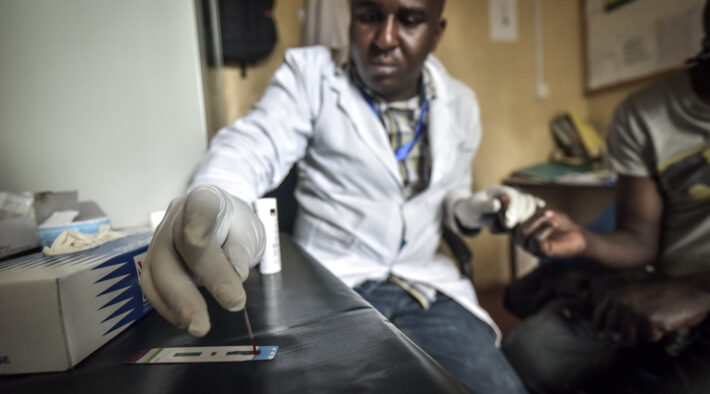 Reduce the spread of hepatitis C among people who inject drugs and others at high risk
Challenges
Despite being curable, hepatitis C is a global public health threat: worldwide, an estimated 58 million people live with chronic hepatitis C, and low-and-middle-income countries (LMICs) are home to 80% of them. New medicines are highly effective, but most people do not have access – just over 20% get a diagnosis and only 13% access treatment. Untreated, hepatitis C can lead to serious liver disease and cancer. Marginalized groups including people who inject drugs and people in prisons are disproportionately affected.  
Solutions
Médecins du Monde will evaluate the value and effectiveness of two promising tools for preventing hepatitis C among people who inject drugs. Working in parallel, the project will embed hepatitis C testing and treatment services within harm reduction programs to make vital services available where they are needed the most.
Community groups will play a key role in the success of this work: the wants and needs of people who inject drugs will guide project design and implementation.
"To prevent hepatitis C infections in Armenia, Georgia and Tanzania, this new harm reduction program will be guided by Médecins du Monde and its partners' core values: care, advocacy, and empowerment. Long-lasting changes will only be achieved if the populations concerned have the power to act on their health." 

Helena Ranchal, Director of International Operations, Médecins du Monde 
The impact we are seeking
Collectively with the other initiatives in Unitaid's hepatitis C portfolio, this project will serve to reduce hepatitis C incidence and prevalence in people who inject drugs and people in prison and develop scalable models for prevention and treatment that can be applied to low- and middle-income settings worldwide.  
Related publications
---