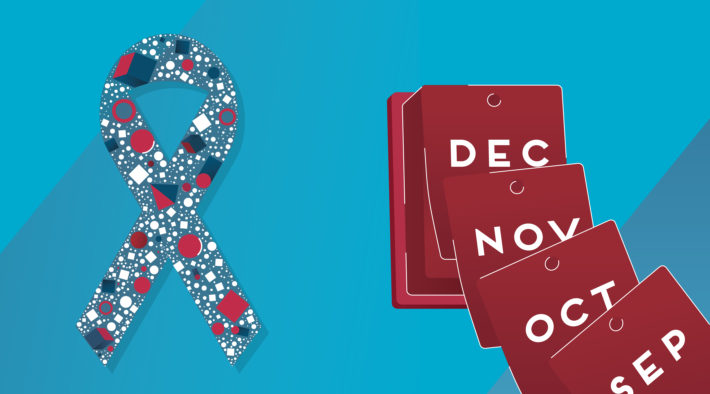 GLAD - Periodic injections could offer an alternative to daily pills, making it easier to stay on antiretroviral treatment
Challenges
When medicines are taken incorrectly, their effectiveness is compromised, leading to illness, the spread of disease, and death. Poor adherence also helps infectious microbes grow resistant to the drugs used to treat them. Drug resistance is a major impediment to the fight against world epidemics such as malaria, tuberculosis and HIV/AIDS.
Long-acting formulations can deliver medicines in formats such as patches and injections that can last weeks or months, freeing people from daily regimens of pills. However, the development of long-acting formulas is lagging for some medicines that are critically important for low- and middle-income countries.
Only about 60 percent of all people living with HIV are on antiretroviral therapy, and the virus is suppressed in only about half of those on the therapy. When the virus is not suppressed it can be transmitted, in which case antiretroviral therapy is not realizing its potential as a prevention measure.
Daily adherence to treatment over a lifetime is difficult for many people living with HIV. The stigma associated with the virus in some communities makes adherence a challenge, as do factors such as side effects, the travel involved in getting treatment,  and broken supply chains.
Meanwhile, the World Health Organization has identified rising levels of resistance to HIV drugs, especially in southern and eastern Africa. One of the causes of drug resistance is poor adherence to treatment.
Solutions
Simplifying antiretroviral treatment could help people stay on it, which keeps the virus suppressed and prevents it from spreading and perpetuating the epidemic. Long-acting formulations offer a promising new avenue for simplifying HIV treatment, but most of the options are not adapted to the needs of  low- and middle-income countries or are at very early stages of development.
The University of Washington's GLAD project aims to reformulate a dolutegravir-based combination treatment into a long-acting injectable that would have to be given only once a month, or possibly even less often. Dolutegravir is the drug of choice for people living with HIV in high-income countries.
Finding new ways to simplify HIV treatment is a pillar of the global strategy to end the epidemic. Much progress has already been made in making treatment easier. From 2006 to 2019, WHO-recommended treatment dropped from more than eight tablets a day to one tablet a day. Long-acting medicines are seen as the next evolutionary step in HIV treatment.
"Through the partnership and support of Unitaid, our innovations in targeted drug-combination technology could be leveraged to make a global impact on long-lasting HIV treatment and prevention."

Professor Rodney Ho, director of the Targeted, Long-acting and Combination Antiretroviral Program at the University of Washington.
The impact we are seeking
The GLAD project seeks to reduce HIV transmission and resistance to HIV drugs, improve success in antiretroviral therapy programs and improve the quality of life for people living with HIV.
A related initiative, the LONGEVITY project, is developing long-acting medicines for malaria, TB and hepatitis C.
The Unitaid-funded Medicines Patent Pool, meanwhile, is working to ensure that the long-acting treatments which emerge from the new projects are accessible in the countries where they are needed.
---