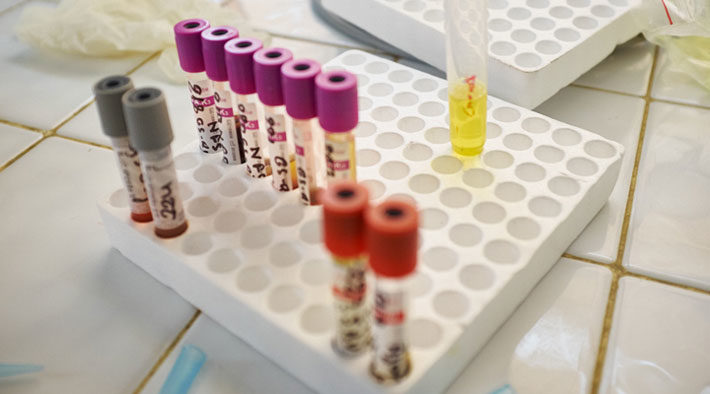 Unlocking the hepatitis C diagnostic and treatment market.
Challenges
Less than 5 percent of people with hepatitis C are diagnosed. The target set by the World Health Organization is for 90 percent to be diagnosed by 2030.
Current screening and diagnostic tools for hepatitis C are expensive and sub-optimal, particularly where patients also have HIV infection.
Solutions
This project works toward global HCV targets by:
introducing new and simpler HCV diagnostics
developing appropriate and cost-effective screening and testing algorithms (including those suited for HIV/HCV co-infected populations)
devising cost-reduction strategies for testing.
Progress so far
Several feasibility studies were completed and a few product development phases started for new technologies. Activities for market preparedness started in all countries.
The impact we are seeking
FIND aims to contribute to achieving the targets of the Global Viral Hepatitis Strategy by introducing new and simpler HCV diagnostics, establishing innovative models for screening and treatment in HIV/HCV co-infected populations, and devising cost-reduction strategies.
Grantee's project page

Grantee's project page, click here
---