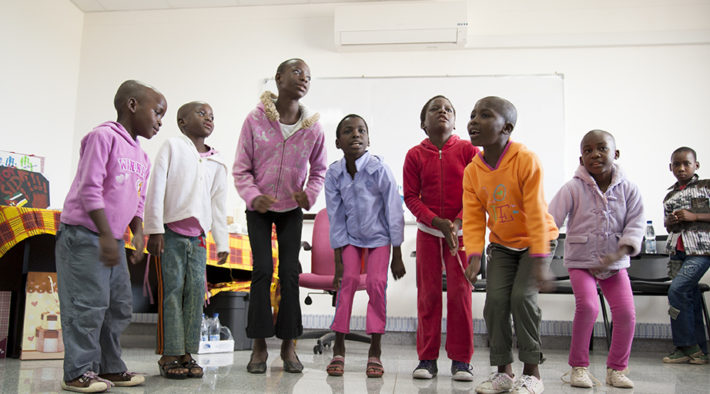 Maintaining on-going access to, and a sustainable market for, HIV treatment for children.
Challenges
Despite progress in adult HIV treatment and testing, only half of children living with HIV were receiving treatment in 2015, and more than half of them are treated with suboptimal antiretroviral formulations.
Solutions
CHAI led a multi-country effort to improve the quality of treatment for children with HIV, to optimise paediatric antiretroviral drugs and to transition procurement from Unitaid to other buyers. CHAI made long-term agreements with primary and secondary suppliers and negotiated reduced prices on behalf of Unitaid and partners.
Impact achieved
Overall price reductions of 80 percent on key paediatric antiretrovirals since the start of the project in 2006
Some 467,319 children living with HIV started receiving HIV treatment.
More than 2 million infants were tested for HIV using early-infant diagnostic tests.
The project minimized supply risk on paediatric ARVs and ensured a sustainable paediatric ARV marketplace.
With children under the age of 15 especially vulnerable and under-served in the global HIV/AIDS response, the project contributed to a considerable increase in the number of children accessing HIV treatment.
---