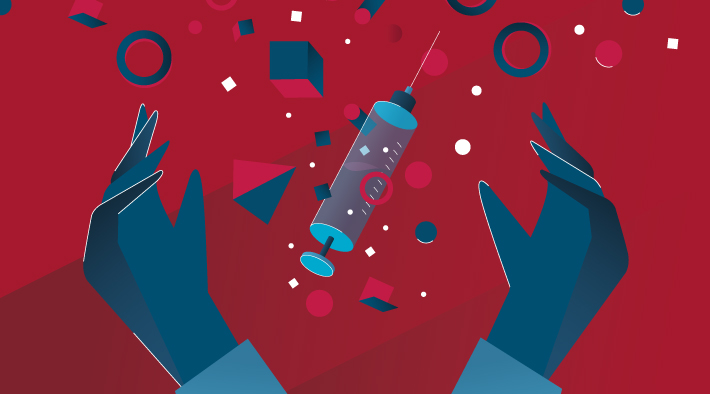 The vaccine has been shown to provide partial protection against malaria in young children
Challenges
Despite effective medicines, insecticide-treated nets and indoor insecticide spraying, malaria killed 445,000 people in 2016. The vast majority were sub-Saharan African children.
Solutions
The WHO-led Malaria Vaccine Implementation Programme is piloting the vaccine in three high-malaria countries in Africa. This first phase of the project, covered by grants from Unitaid, Gavi and the Global Fund, will establish the feasibility, impact and safety of RTS,S, known by the trade name Mosquirix, when used as part of a routine immunization programme.
"The pilot deployment of this first-generation vaccine marks a milestone in the fight against malaria. These pilot projects will provide the evidence we need from real-life settings to make informed decisions on whether to deploy the vaccine on a wide scale."

Dr. Pedro Alonso, Director, WHO Global Malaria Programme.
The impact we are seeking
Young children are the most frequent victims of malaria, and the vaccine RTS,S is seen as another tool to help protect them. Data must be gathered on how well the vaccine works in real-life settings and immunization programmes. Such data could then be used to create WHO policy recommendations necessary for wide use of the vaccine in countries with P.falciparum, the deadly parasite that causes malaria.
---