Geneva — Marta Maurás Perez, Chile's former ambassador and permanent representative to the United Nations and other international organizations in Geneva, has been invited to serve a term of up to one year as interim chair of the Unitaid Executive Board.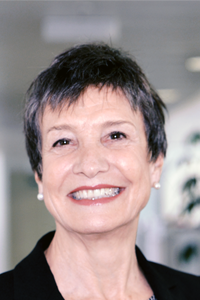 Ambassador Maurás will lead Unitaid's 12-member decision-making body, which sets the organization's objectives, monitors its projects and approves budgets. She served from 2014-16 as the board's vice-chair.
"Unitaid's invaluable mission as an accelerator of health innovation aims to ensure that all people can access the best that science and technology can offer to safeguard their lives and wellbeing," said Ambassador Maurás.
Ambassador Maurás is a sociologist, international consultant and lecturer on children's rights, gender equity, human rights, social policy and international relations, and an expert in multilateral affairs.
During a long and varied international career she has held posts including director for economic and social affairs under former UN Secretary-General Kofi Annan, as well as chief of cabinet to the deputy secretary-general. She was the first woman to serve as Chile's Ambassador to the United Nations.
She has also held numerous senior positions with UNICEF, working in Latin America and the Caribbean, New York, Swaziland, Mozambique and Pakistan.  She organized UNICEF's work extending basic health services to women and children in conflict zones and emergency situations. In the course of her work, she took part in negotiations that led to the liberation of 15 teenage girls abducted by the ELN rebel group in Colombia.
View All News