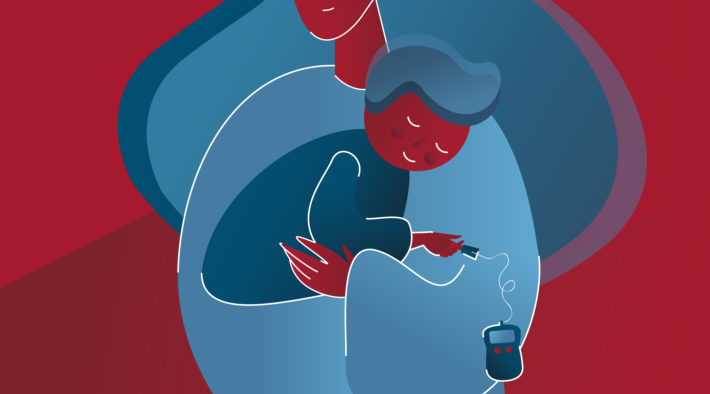 Pulse oximeters are small, portable devices that can detect low oxygen in the blood, a sign of life-threatening illness.
Challenges
In 2017, more than five million children died before the age of 5, most of them from diseases that can be prevented and treated.
Low oxygen in the blood is one of the main signs of severe illness, but devices for measuring oxygen levels are often not available in low-income countries.  There are no standard specifications to guide countries in choosing the best devices, nor is information available on their cost-effectiveness or their suitability in primary care.
Lacking these important devices, frontline health workers face difficulty in identifying children who require immediate medical attention. Patients may receive medicines that they don't need. Misuse of antibiotics, in turn, gives rise to drug-resistant superbugs.
The World Health Organization recommends pulse oximeters for primary health care as part of integrated management of childhood illness, but they are rarely used.
Solutions
ALIMA's AIRE project will pilot easy-to-use pulse oximeters in primary health care in four countries–Burkina Faso, Guinea, Mali and Niger–and gather data on their affordability, feasibility and impact. They will also help countries with procurement of the devices and to develop policies on their use.
ALIMA will work closely with Institut National de la Santé et de la Recherche Médicale (INSERM), Solthis and Terre des Hommes, as well as ministries, civil society and scale-up partners.
Unitaid is funding a similar initiative, PATH's TIMCI project, to pilot pulse oximeters in five other countries in Africa and Asia.
The impact we are seeking
Identifying severely ill children at the primary care level can reduce child mortality.
When a health care tool, approach or medicine simultaneously targets multiple diseases, patient care is improved and costs are reduced.  ALIMA's project supports this integrated approach, in line with the UN Sustainable Development Goals.
Related publications
---