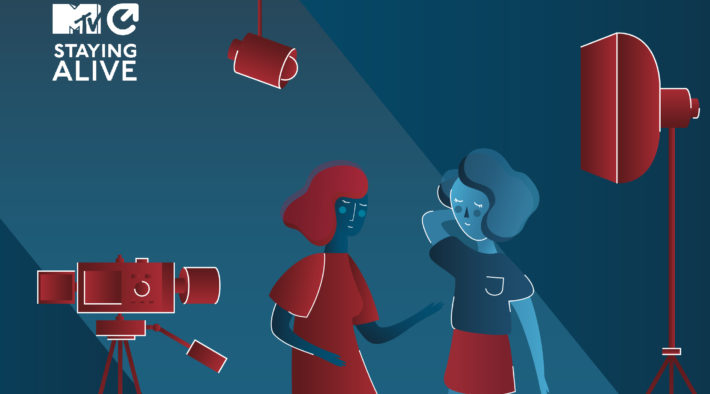 To stop HIV, knowledge and testing must rise
Challenges
HIV testing rates are low, and most young people lack the knowledge to protect themselves from infection.
Solutions
Self-testing and oral pre-exposure prophylaxis (PrEP), are promising innovations for HIV testing and prevention. They empower young people to know their HIV status and avoid infection.
MTV Shuga is a popular drama series and multimedia campaign that is introducing storylines on HIV self-testing and PrEP to show millions of young viewers how to protect themselves from the virus, get tested, and seek out treatment. The "edutainment" campaign, to be deployed in South Africa and Côte d'Ivoire, also features a radio drama that expands on Shuga storylines, print, digital and social media activity, and peer education programmes that challenge stigma and other obstacles to young people's sexual health.
The MTV Shuga campaign is working alongside other Unitaid-funded efforts, such as Solthis's ATLAS project in Côte d'Ivoire and the STAR Initiative led by PSI in South Africa and Nigeria, and Wits-RHI in South Africa to promote and carry out self-testing and increase the knowledge of PrEP products.
"With the advent of developments like HIVST and PrEP, we have a unique opportunity to effect real change in young people's lives. Continuing a multi-platform approach for MTV Shuga helps us keep reaching youth in every aspect of their lives and encourage an ongoing dialogue in the global fight against HIV."  

Georgia Arnold, executive director of the MTV Staying Alive Foundation
The impact we are seeking
The project expects to stimulate an increase of at least 10 percent in HIV self-testing among viewers of the TV show. The increased self-testing is expected to lead to greater use of prevention, treatment and care services. Data from previous MTV Shuga campaigns showed that viewers of the show were more likely to get an HIV test and had lower risky sexual behaviour than people who hadn't watched it.
Progress so far
The LSHTM evaluation of the MTV Shuga grant showed the effectiveness of targeted demand generation and the importance of media in introducing new health services, reaching both men and women equally. Exposure to the MTV Down South 2 series (DS2) was associated with higher knowledge of HIV status versus those who were not (58% vs. 35%), increased awareness of HIVST (60% vs 28%) and use of HIVST (29% vs 10%).
Web series
Watch on Streaming: https://www.mtvshuga.com/downsouth/episodes
Related publications
---