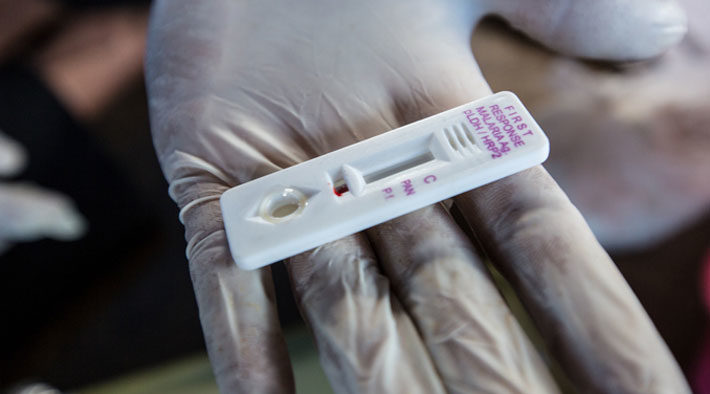 Generating evidence on malaria diagnostics, medicines and case management across private and public sectors.
Challenges
Investments and policy decisions require sound, reliable data to support scale-up of effective malaria commodities.
Solutions
ACTwatch is a multi-country research project designed to provide timely, relevant, and high quality evidence about the market for antimalarial products that informs malaria policy, strategy, and funding decisions.
Through a range of research tools, ACTwatch gathers critical information on the availability, price, and market share of antimalarials and rapid diagnostic tests in the private and public sectors. In particular, ACTwatch data have shed light on a generally opaque, heterogeneous private sector.
Progress so far
As of 2016, 50 outlet surveys and 14 household surveys have been completed over the life of the project, which in turn has made vital market data publicly available for 13 malaria-endemic countries – eight in sub-Saharan Africa and five in Southeast Asia. These represent a wide variety of settings.
The impact we are seeking
ACTwatch has been instrumental in supporting country decision-making and strategies especially for countries that continue to participate in the Global Fund's Private Sector Co-payment Mechanism. ACTwatch data have also been used by international agencies for secondary data analysis and have played a role in informing global strategies. Data have also been shared at major international conferences such as the American Society of Tropical Medicines & Hygiene (ASTMH) to ensure widespread access to evidence.
---