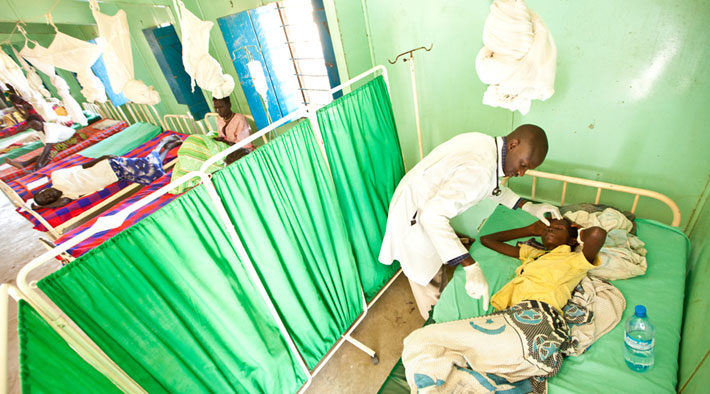 Ensuring sustained financial support for the treatment programmes of the Global Fund.
Challenges
Procurement processes can be fragile without sustained financial support.
Solutions
The project aimed to scale up access to treatment and reduce prices of medicines for the treatment of HIV/AIDS, multidrug-resistant tuberculosis (MDR-TB) and malaria through Global Fund grants in Round 6, Phase 1.
The grants enabled the procurement of antiretroviral drugs for HIV, artemisinin-based combination therapies for malaria, and treatments for MDR-TB across more than 30 countries.
Impact achieved
US $5.36 million worth of paediatric antiretrovirals delivered
US $1.24 million worth of secondline antiretrovirals for adults delivered
US $9.34 million worth of treatments for multi-drug resistant tuberculosis delivered
55 million artemisinin-based combination therapies delivered
The Global Fund partnership supports programmes that had saved more than 20 million lives by the end of 2015. Current projections show that more than 2 million lives are being saved each year. By the end of 2016 the Global Fund partnership had supported countries in saving more than 22 million lives.
In countries where the Global Fund invests, deaths from AIDS declined more than 45 percent, from 1.9 million in 2004 to 1.1 million in 2015. Between 2000 and 2015, deaths from TB declined 31 percent, and malaria deaths globally declined 48 percent.
---