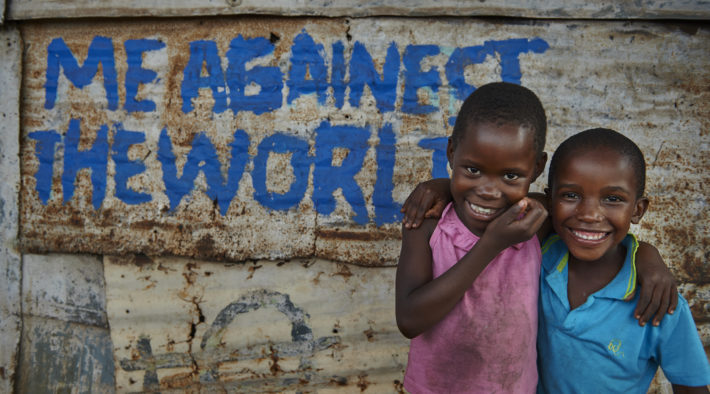 People living with HIV and children under five years old are at increased risk of progressing from latent to active TB.
Challenges
Latent TB infection is the reservoir of the epidemic. Worldwide, an estimated 1.7 billion people are infected.
Solutions
The IMPAACT4TB project will provide access to three-month-long preventive therapy known as 3HP for people living with HIV, and children under five years old. The project seeks to establish 3HP as an affordable, quality-assured, less-toxic therapy suitable for wide introduction in countries most affected by TB.
"TB infection is the reservoir from which active TB cases develop, which in turn fuels ongoing TB transmission. Scaling up new, safer, shorter TB preventive therapy regimens is essential to contain the reservoir of TB infection and to accelerate progress to ending the TB epidemic."

Prof Gavin Churchyard, Group CEO, The Aurum Institute.
Progress so far
The project started in September 2017 with a pharmacokinetic and safety study of the use of 3HP together with dolutegravir. Country implementation of the project and patients starting 3HP will commence in PLHIV or child contacts once the results of the PK/Safety study are finalized (expected in Quarter 1 2019).
The impact we are seeking
The World Health Organization's End TB Strategy calls for expanding preventive therapy for TB, particularly through short-course drug regimens, which is precisely what The Aurum Institute's project sets out to accomplish. The project seeks not only to immediately save lives and reduce disease, but to generate evidence about the treatment regime that can be used to contribute to WHO's preventive therapy guidelines.
Related Announcement
As part of the project, the Clinton Health Access Initiative, Inc. (CHAI) announced a request for proposals (RfP) to select new manufacturer(s) to develop the anti-TB drug rifapentine (RPT) for use in the treatment of latent TB infection.
To support the RPT commercialization programme, CHAI will undertake a competitive selection process to identify and engage with generic manufacturer(s) on accelerated development of RPT. The RfP is open to generic manufacturers that are developing or plan to develop RPT 300 mg single tablets and/or RPT/INH 300/300 mg fixed-dosed combination.
Find out more: – 'Request for proposals (RfP) for selection of new manufacturer(s) for development and commercialization of affordable Rifapentine-based formulations'
---