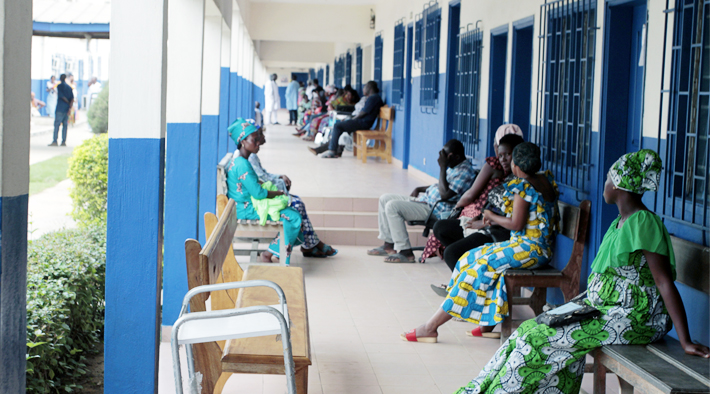 CHAI Optimal – Making the best HIV drugs available more quickly in lower-income countries
Challenges
In some lower-income countries, the available HIV medicines are of an inferior quality and can cause debilitating side effects. Often, patients have to take many pills to get all the ingredients they need to fight the disease. The toxic side effects, coupled with the complicated dosing, make the treatment hard to follow over the long term.  This project also aims to address advanced HIV disease by catalysing access to an affordable advanced HIV disease package of care that can be scaled up by countries and funding partners (see more below).
Solutions
Cutting-edge HIV drugs cause far fewer side effects and combine several ingredients in a once-daily pill or tablet, making it easier for a patient to adhere to a treatment regimen.
The project, called Accelerating Patient Access to Optimal Antiretrovirals, has been working to expand the use of improved HIV drugs while gathering clinical data about them. The project is also speeding up the time it takes for the medicines to get onto the market, finding ways to save on production costs and generating demand for the medicines–both paediatric and adult varieties–in the countries involved in the project.
"This innovative project to shorten the time it takes for these best-in-class products to get to patients will better the lives of people living with HIV/AIDS and reduce the global burden of disease." Dave Ripin, Executive Vice President of Infectious Diseases/Chief Science Officer, CHAI
Progress so far
The Optimal ARV Project continues to make steady progress. Its work contributed to a breakthrough pricing agreement in 2017 for the first affordable, generic, single-pill HIV treatment regimen containing the high-quality drug dolutegravir.
The project has also:
Launched the DTG catalytic procurement initiative and led the breakthrough TLD ceiling price agreement, enabling the rapid global shift to TLD despite unanticipated challenges
Implemented a Paediatric DTG 10mg incentive and novel filing strategy bringing DTG to children at least two years faster than without an incentive. Roll out is taking place in 2021.
Initiated more than 68% of children on optimal first-line formulations at EGPAF project sites.
Founded the Optimal Community Advisory Board (CAB) – today, community advocates from the CAB are critical stakeholders and influencers of global and national decision-making.
The impact we are seeking
The project's public health impact will be measured by the number of patients who have benefitted from the new antiretroviral drugs. The project's market impact will be measured by the savings it generates in procurement costs.
The project is expected to save at least $1.6 billion in drug costs in the five years following the end of the grant. The savings would pay for five years of treatment for 3.2 million people.
---